At Architecture and Design Scotland we believe that design has the power to bring people together and make better places for everyone. This belief extends towards educational places and seeing first-hand how people in well-designed environments receive a positive experience throughout their academic and vocational journey.
We are currently supporting the Scottish Government and collaborating with Scottish Futures Trust to help anyone involved in design proposals for learning estates across Scotland by sharing our learnings, co-ordinating advice and supporting local authorities.
Only by working together can we create learning environments that will help improve the lives of Scotland's learners.
Our work on learning estates
As part of our goal of seeing the benefits of the Place Principle become an everyday reality to the way Scotland's places are created, adapted and sustained, we've pulled together specific resources that focuses on improving learning estates.
You can read about some of the projects we've been a part of to date. Work that has enabled us to inspire and support those involved in designing and shaping our learning estates.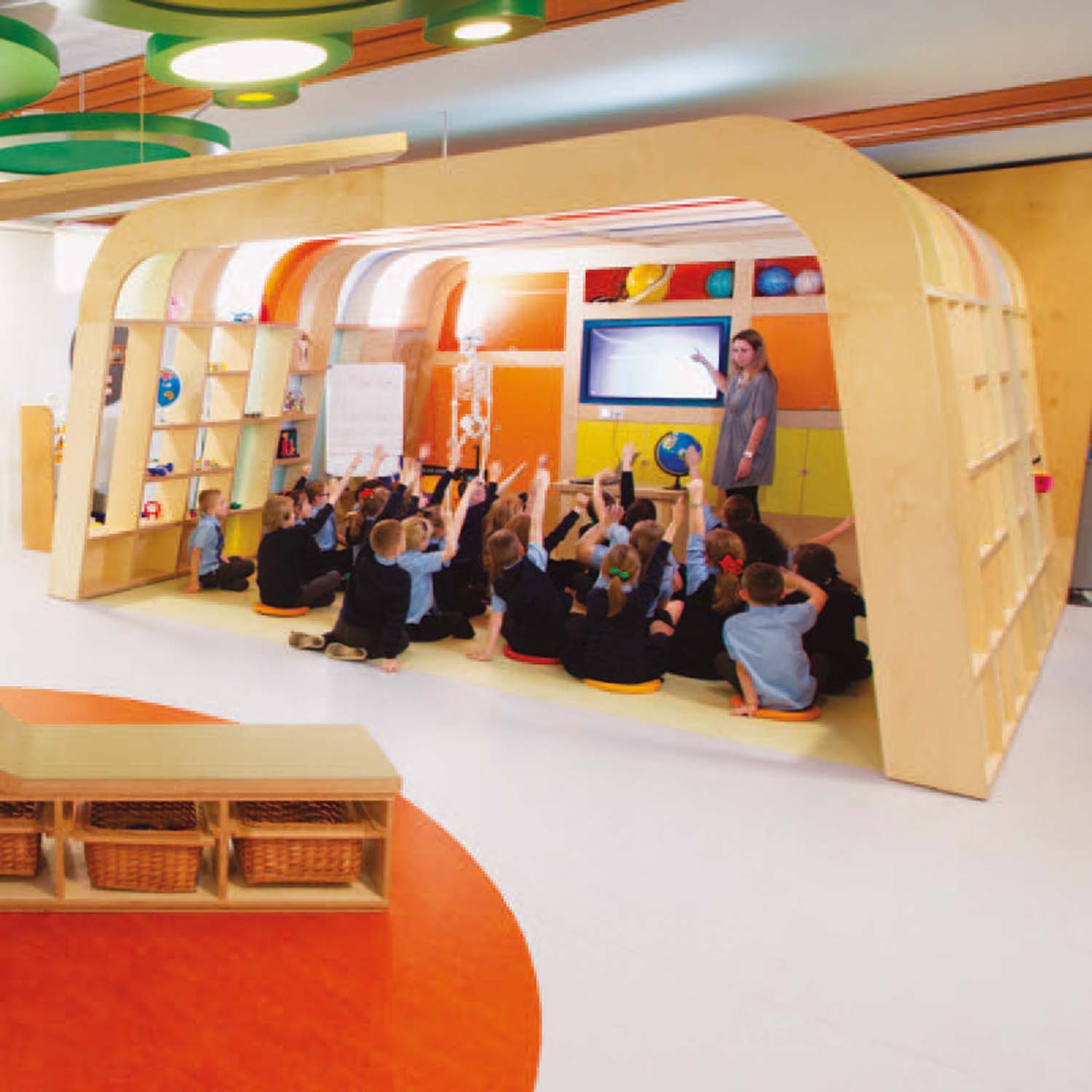 Supporting the strategy through participation and placemaking
We support conversations around needs and ambitions by including learners, teachers and communities in participation methods for co-designing learning environments.
This process allows all of us to see a bigger picture of what to connect, how to connect it and what form the built environment should include to accommodate these connections.
And we do this through the Inspiring Learning Spaces Toolkit.
Image credit: Martin Shields
Read more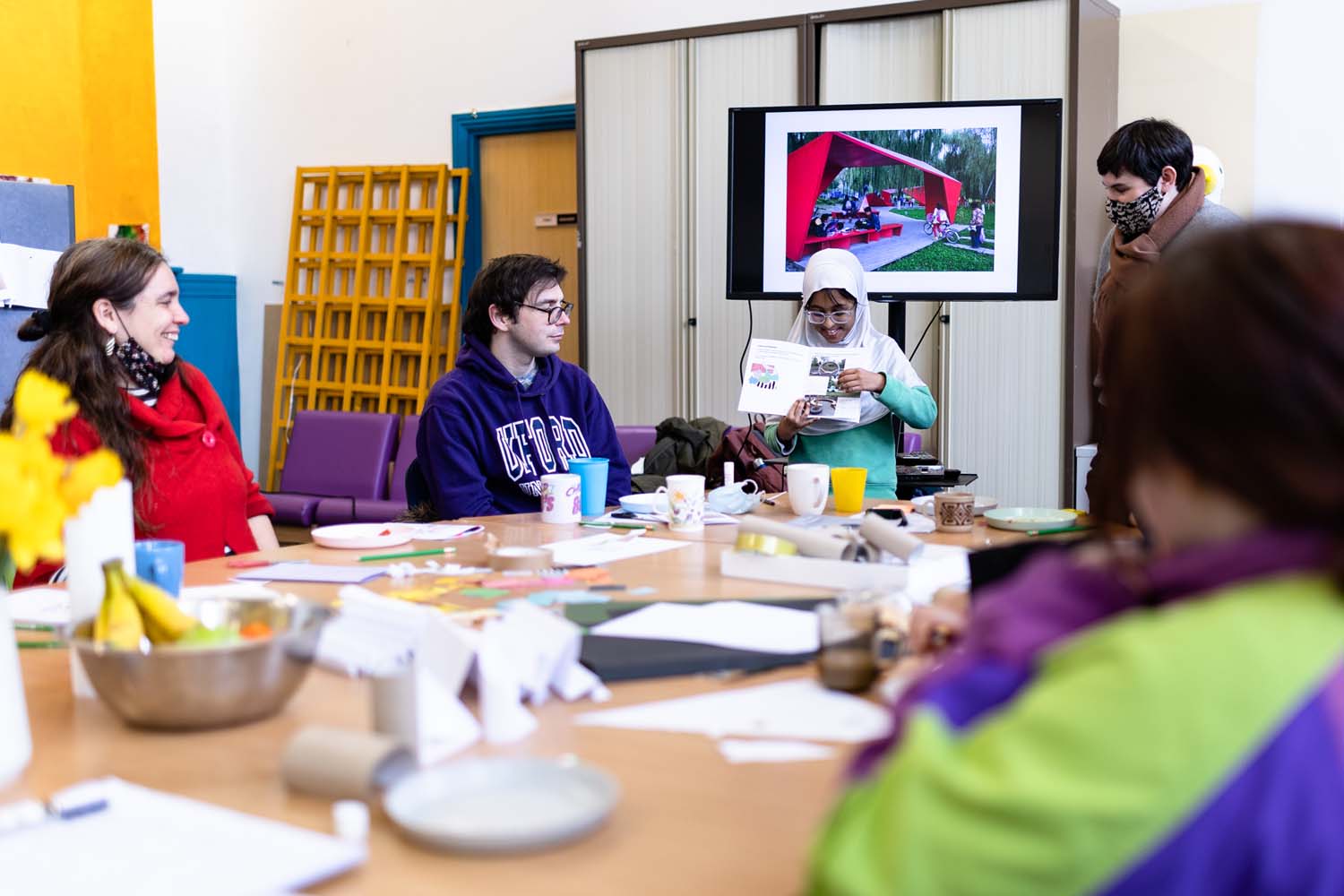 Design advice for schools
Design advice for schools provides support to education authorities, schools and anyone who is involved in briefing stage of school investments and design. To facilitate change for your learning estate, this can include:
external view
peer support
facilitation
learning networks
resources
Image credit: Miss Lydia Photography
It works at three points in the project development cycle.
Project initiation
Developing a map of need by engaging with learners, teachers and stakeholders which is collected into a series of reports used for design statement. This document sets out requirements, objectives, and the qualitative criteria, helping to form part of the strategic brief for the project.
Pre-design team appointment
Reviewing the emerging design brief against the needs and criteria established in the design statement.
Post-design team appointment
Supporting a peer review of the emerging design ideas. We draw on our internal expertise and asses the proposal against the design statement to provide a design assessment which evaluates the effectiveness of the proposal.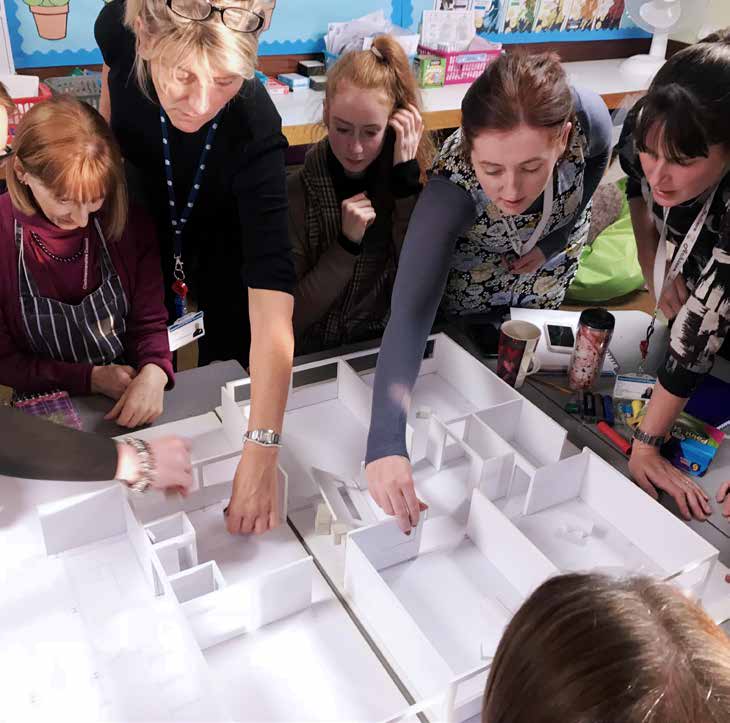 Tests of Change
Tests of change is a process that trials out new ways of working for creating learning spaces. It's a process that requires us to engage with learners and teachers to highlight issues and opportunities that arise within a learning environment.
During this process we aim to:
Develop a culture of testing to inform investment and approaches to designing spaces
Enhance teaching and learning environments
Read case studies
We use the following methods.
Outcome planning
Consulting with school leaders and teachers to establish the scope of practice change and identify issues and opportunities.
Testing Solutions
Involving learners and teachers in workshop participation (space hacks) to trial temporary spatial solutions.
Evaluating their impact
Highlighting observations and findings from the space hack to help inform investment opportunities.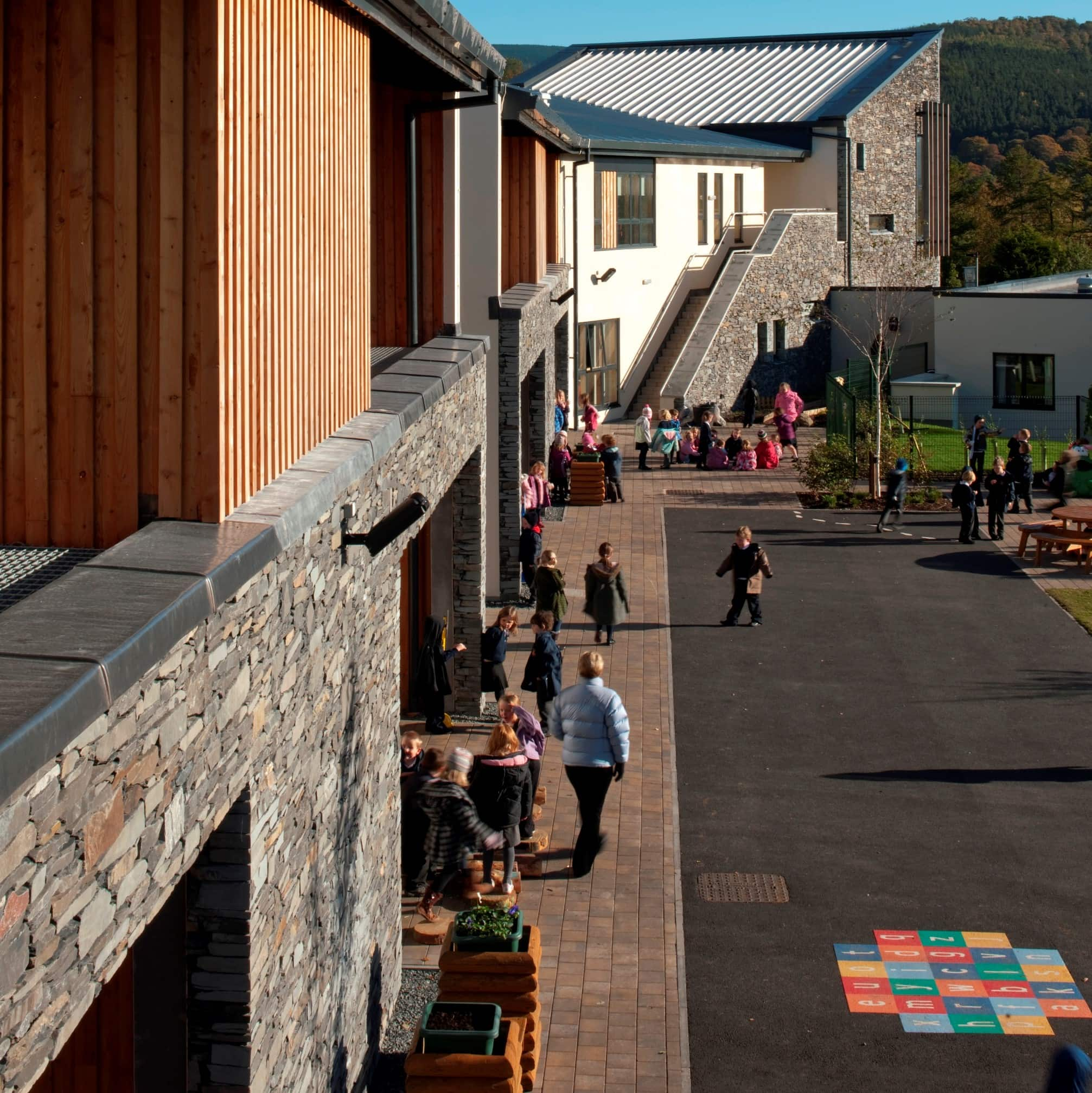 Applying the Learning Estate Strategy to our work
Delivered by the government, the Learning Estate Strategy (LES) aims to improve outcomes for communities by connecting people, place and learning through its guiding principles.
We apply the LES to our work to help improve education investment, manage the transition of the learning experience and empower individuals within the learning community.
Image credit: Paul Zanre
Learn more
Related case studies
We have a collection of case studies that showcase well-designed educational spaces for schools across Scotland. Learn about what you can include for your learning estate from real-life examples.
Header image credit: Paul Zanre
Collaborating with learners and teachers for your learning environment
Seek out the voices of people that use your learning environment and let us guide you in the right direction. Depending on your unique design needs, our colleagues can help direct you to the best resources or provide advice for your learning estate project.
Get in touch