The eight principles of a carbon conscious place are the backbone of our work with communities who are designing for a changing climate.
The principles support a holistic approach to designing and adapting places to reduce, repurpose and absorb carbon.
This case study focuses on two Scottish towns that are already working to deliver on the principles: Dumfries and Leven.
The narrative and illustrations are designed to inspire others. They give some insight into the approaches being applied and a visual glimpse of possible outcomes.
What this case study covers:
Why the focus on towns?  
More than half of Scotland's population live in towns. That means it is essential local authorities and communities are empowered to respond and adapt to the impacts of climate change.
But every town has its own unique set of circumstances, demographics, and geography. There is no one-size-fits-all approach for adapting to climate change.
Some of the issues our towns need to act on:
Reducing and balancing carbon emissions associated with our heat and energy

Supporting behaviour change to tackle the emissions associated with all other aspects of our daily lives

Adapting to the risk and impacts of climate change
Challenges many towns face:
Limited access to affordable and reliable public transport

Fewer people visiting town centres

Vehicles dominating the streets

Poor energy efficiency

Increasing flood risk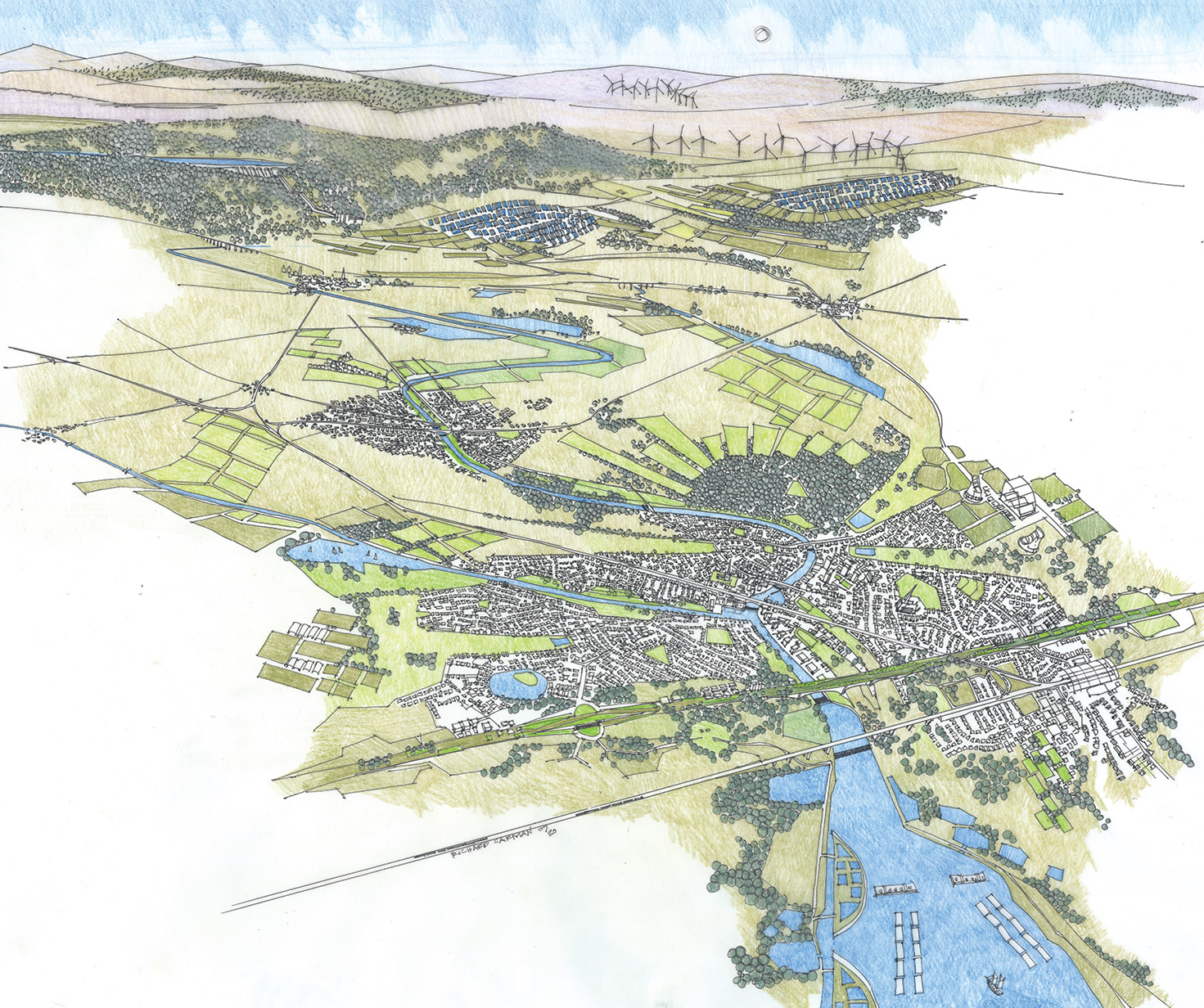 The eight principles of a carbon conscious place
The eight principles of a carbon conscious place support a holistic approach to designing and adapting places to reduce, repurpose and absorb carbon. They outline important concepts to consider when planning and developing places. Follow the link below to:
learn more about the principles
see each of them action
explore visions of Scotland in 2050 that the principles inform
Read more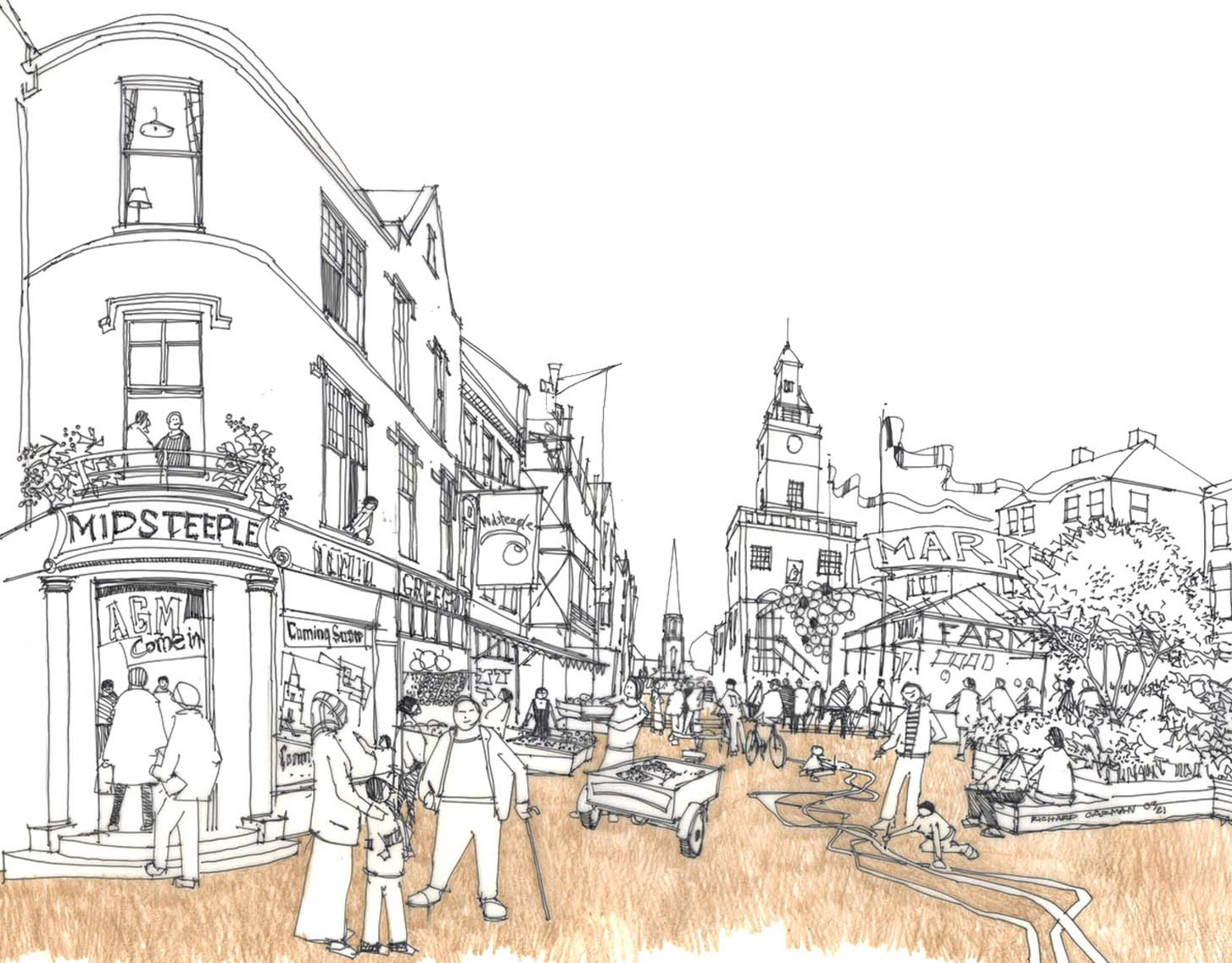 Dumfries 
Dumfries is a market town in south-west Scotland. Here several community initiatives have given new life to the town centre.
For years, national companies occupied shop units in the town centre. They left upper floors vacant to the point that few people now live in the centre.
Midsteeple Quarter
Taking over a vacant shop unit in 2011, community benefit society Midsteeple Quarter held discussions around the future of the town.
A consensus emerged that bringing people back to live in the town centre would be important for the economic and social future of Dumfries. Midsteeple Quarter took on the development of one high street block into flats and enterprises.
The Crichton
The Crichton is an 85-acre estate home to academic institutions, hotels and businesses. It is managed since 1996 by The Crichton Trust, a charitable company.
Its Care Campus is an initiative that grew out of discussions about supporting an ageing population. It is a place where different generations can live together.
The principles in Dumfries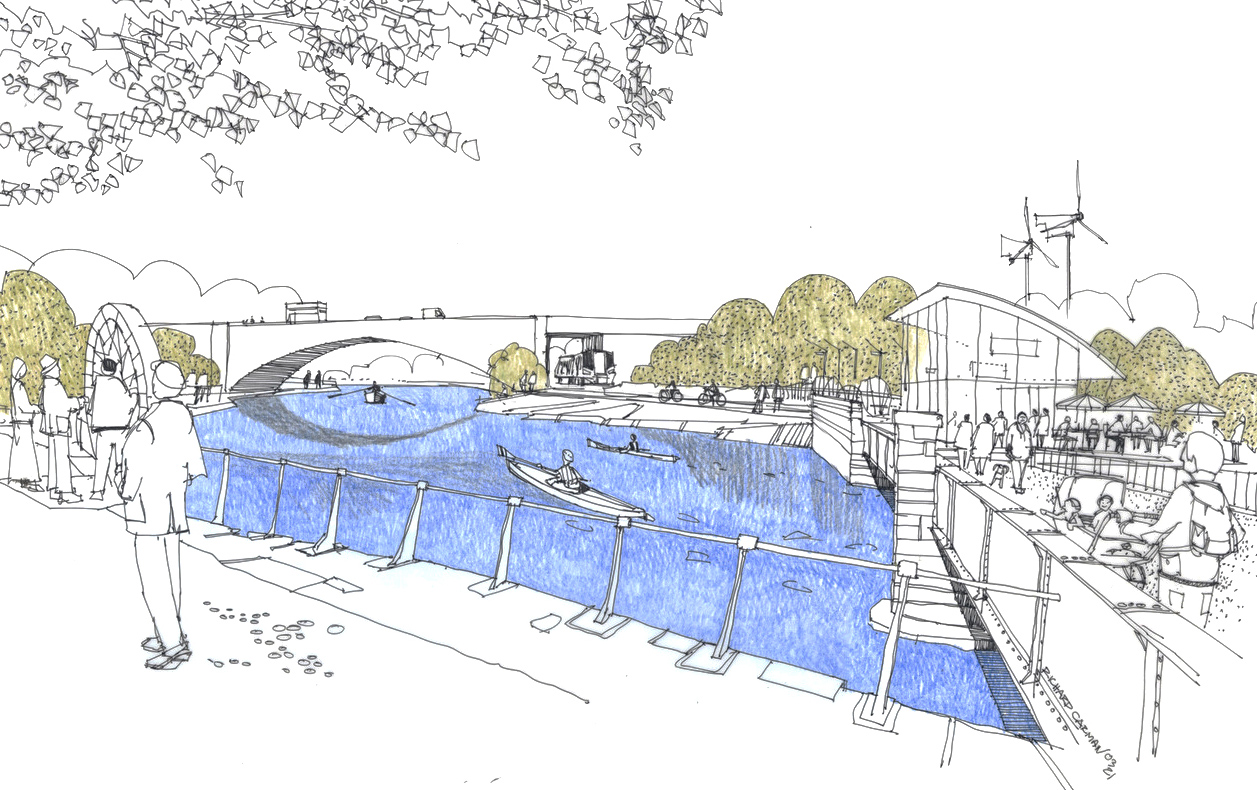 Leven 
Leven is a former industrial centre on the east coast in Levenmouth, Fife. Here a partnership with Scottish Government has improved the environment around the River Leven.
The Leven Programme was set up in 2018 to bring together public bodies, businesses and the community to improve the river and the surrounding area by:
improving the physical and ecological conditions
creating better access to the river and between communities
improving people's health, well-being and economic prospects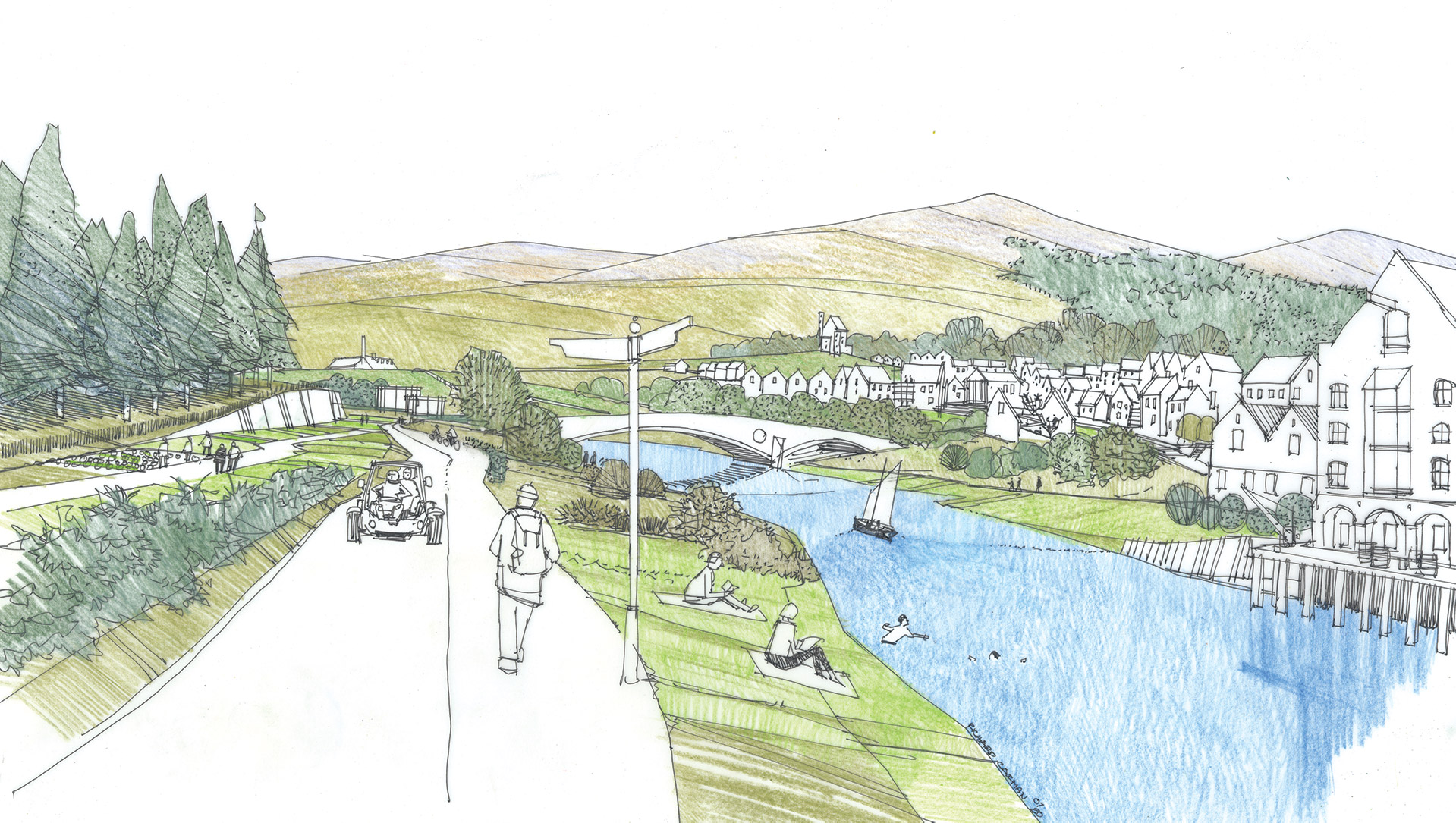 Our work with small towns
We are working with local communities to support place-based climate action in a network of small Scottish towns.
And we are using this work to develop learning that can be applied in places across Scotland. Read more about our Climate Action Towns project.
Learn more
Image credits: Richard Carman
Share your place-based climate action
We would like to hear from communities and local authorities who are creating carbon conscious places. If you are designing and adapting a place to reduce, repurpose and absorb carbon, please share examples of your work with us.
Share your work