The Public Sector Client Forum on 29 March explored how we can work together to create thriving rural communities and heard from the organisations helping us get there.
We broke up the event into three parts. Skip to each for summaries of speakers' talks, Q&A highlights, and full recordings:
Professor Russel Griggs OBE, Chair of the Board at South of Scotland Enterprise, chaired the event. Public Sector Client Forum is hosted by Architecture and Design Scotland (A&DS).
Setting the scene
Danny McKendry, Principal Landscape Architect at A&DS, set the scene for the event with an introduction to our work on climate. He expressed hope the conversations would be infused with the Place Principle.
The Place Principle is about:
working together with coordinated impact towards an agreed vision
pooling together skills, resources and investments with a place-based approach
Our work: Designing for a changing climate
This element of A&DS's work is addressing what climate change means for the future design of places in urban and rural areas. It's looking at how people can influence that design in a meaningful way.
Danny also touched on our caring places work. This focusses on aging populations in rural town centres and urban areas. It looks at people's needs and how places need to be designed to help them.
Chair's introduction  
Professor Russel Griggs set out the challenges and opportunities rural communities face. He emphasised place is becoming more and more important to all we do.
Challenges
Rural communities work at a very different level to big cities and even some rural towns. Urban areas need to realise they often need a different approach.
Areas like housing and transport must be pooled into these rural futures to make sure we're all pointing in the same direction.
Community organisations within rural places need to understand what each other is doing. We need to help rural communities come together again after the pandemic.
Opportunities
Housing is not just about retrofit. It's also about growing the rural economy. We need enough homes to:
give young people the choice to stay and work where they grew up
attract new people so we have employees to serve the future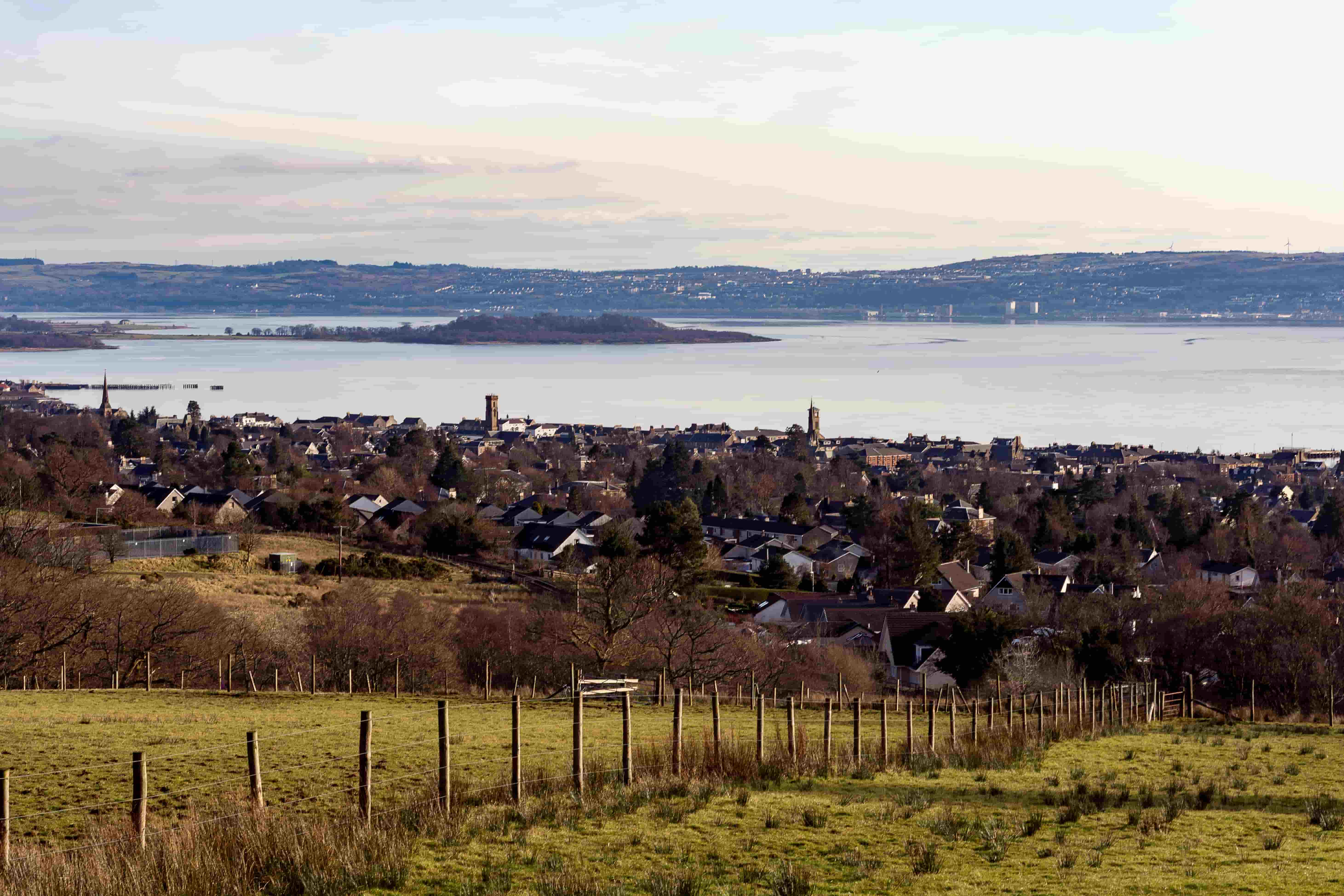 Session 1: Climate | Carbon conscious places and the 20-minute neighbourhood
20-minute neighbourhoods in rural locales are distinctly different from those in urban settings. They must preserve and build on their natural character. At the same time, they must find new ways to enhance the connection of the surrounding rural nodes, both digitally and physically.
This session looked at ways we can connect rural places' natural capital with climate resilience and local regeneration. Read a summary of each speaker's talk or the Q&A highlights. You can also watch a full recording of the session.
Topics and speakers
20-minute neighbourhoods in a rural locale
Professor Sandy Halliday explained the 20-minute neighbourhood concept: how it emerged, what it entails, and some of its benefits.
The idea of 20-minute neighbourhoods emerges from the concept of urban ecology: an attempt to live within the limits of one planet while respecting other species.
Humankind is an urban species. Urban ecology identifies we will not have a sustainable world without sustainable cities. But about half of us still live in rural environments.
20-minute neighbourhoods are really a mitigation strategy to release pressure on the rural hinterlands that have to support unsustainable cities.
In 20-minute neighbourhoods, people can meet all their day-to-day needs and activities within a short distance, usually about 800m.
They reduce energy use associated with transport, boost social cohesion, and allow money to circulate locally. They are an example of a transition to a circular economy.
This is a huge shift from the linear economy we see in much of suburban Scotland. Here people live in a sea of tarmac, have no community, and depend on their cars.
The challenge is how to turn a defensive urban strategy into a creative means of cultural and environmental transition in rural environments, because that's clearly what we need.
Piloting a collaborative, place-based approach to the delivery of onshore wind energy
Brendan Turvey spoke about a cluster of wind farms going beyond just generating wind energy. It is taking a place- based approach for the benefit of local communities.
An onshore wind energy project in South Lanarkshire aims to maximise social, economic, and environmental benefits for the communities. The project focuses on a cluster of wind farms near Hagshaw Hill and is run by NatureScot.
Local authorities, key agencies and and Architecture and Design Scotland have joined forces with local communities, landowners and other stakeholders. Together they are shaping the project and empowering residents to drive the development.
The collaboration has led to a draft development framework influenced by the eight principles of a carbon conscious place. The framework includes planning for active travel, mapping job and training opportunities, and restoring peatland.
Next steps include:
community consultations with an aim to adopt the framework as non-statutory planning guidance
hiring a community development officer to support the communities
Onshore wind farms are crucial to Scotland meeting net zero. They will need to be
extended and repowered over the next few years. NatureScot is now looking for
opportunities to replicate the Hagshaw approach across Scotland.
Vertical farms and bringing wealth back into the community
Sandy Kennedy explained vertical farming and its wider role in bringing wealth back into communities.
The vision
Imagine you are able to grow food every single day of the year in perfect conditions.  Imagine you could even grow at night-time. This is the promise of vertical farming.
How does it work?
Take a field
Cut the field into 50 full-sized snooker tables
Stack each piece 9 metres high
Put them in a box
Make the climate inside
Control it with your tablet of computer
Multiple impacts
Within the bigger picture, benefits for the community include:
creating local jobs in the community: For example, a local food entrepreneur would have a supply all year around
building food security
reducing water use: Vertical farming uses 250 times less water than open field production
boosting food production: Vertical farming produces 20 times more food than an open field environment.
And when vertical farms use renewable energy, you get the lowest carbon footprint of food anywhere in the world.
Moonshot thinking
Now is the time for 'moonshot thinking': When faced with challenges that seem impossible, people gather and create things they had not imagined before.  If we think big, think differently, think ambitiously, we could be transformative.
Q&A highlights: session 1
How much of all this do you think will be community led? And is the community deciding what it wants to do itself?
Sandy Halliday: 20-minute neighbourhoods are policy-led. There are a huge number of policies that need to be in place to support them. While communities need to be given greater control, that is what they are demanding.
How much of this is about communities getting help in understanding what the policy means for them?
Sandy Kennedy: It must come from both sides. When you devolve the decision- making and imagination in communities, you get a great combination.
Brendan Turvey: The opportunity for community here is to move into proactive mode and start planning for their place themselves. It's about raising their aspirations but also providing resources so they can deliver the full potential of what's on offer to them.
Comment: A plea for all plans to consider the many visible and invisible disabilities.
Sandy Halliday: One of Victor Papanek's theories is that everybody is disabled at some point in their lives. In placemaking, it makes a fundamental difference to any approach.
Do you think the term "20-minute neighbourhood" is not inclusive enough for rural communities?
Sandy Halliday: We must look at how the benefits and opportunities of this urban concept translate to rural settings.
Comment: With the proliferation of wind farms in Scotland, we have an opportunity to make plans more digitally efficient.
Sandy Kennedy: Innovation comes when you bring different things together. A joined-up, systematic approach is how you create high quality jobs. And these high- quality jobs are one of the most powerful ways of creating community cohesion.
Comment: Perhaps the 20-minute neighbourhood should not be seen as a test or challenge, but a set of measures of accessibility to steer prioritisation and investment.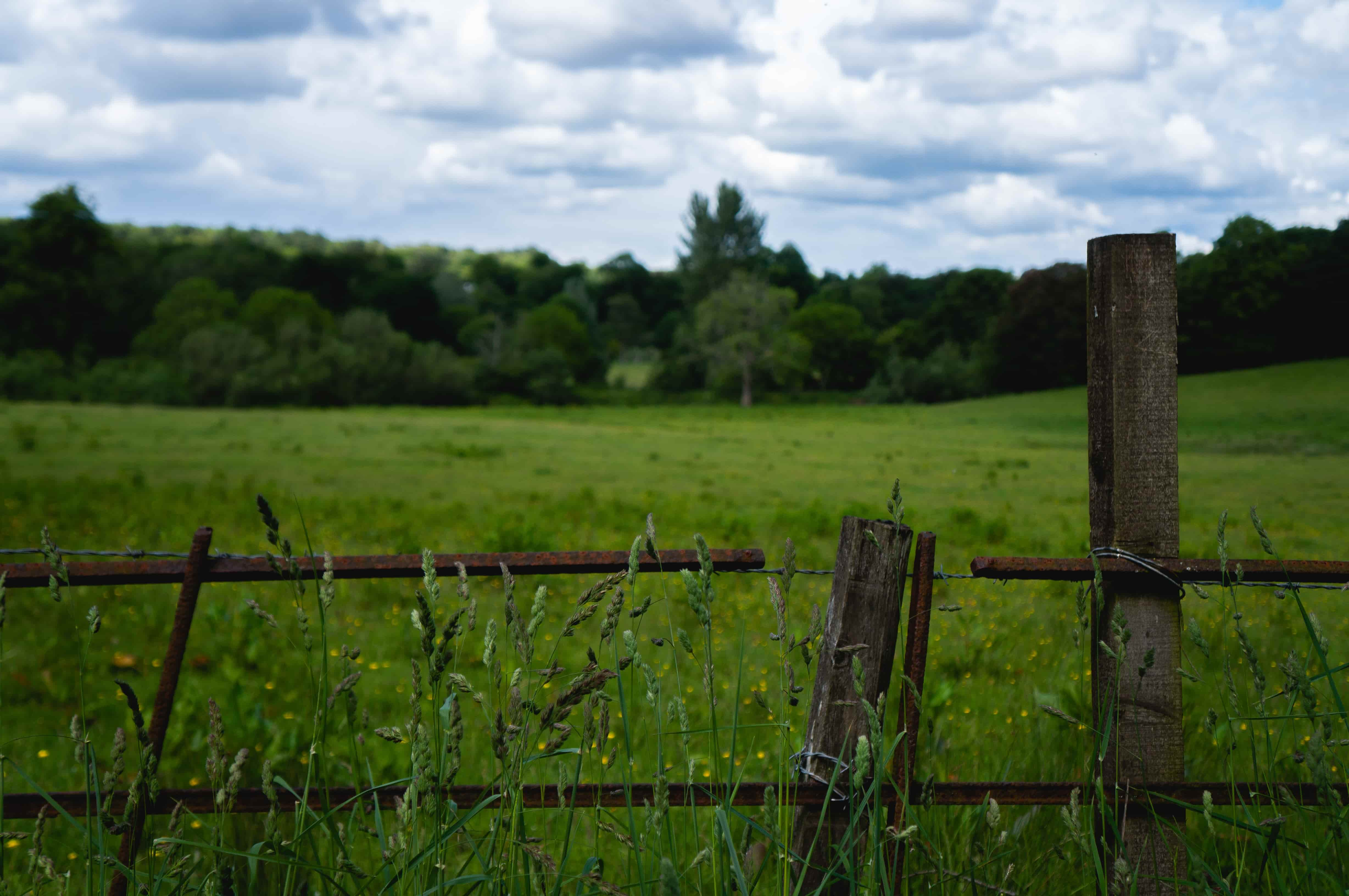 Session 2: Housing | Prioritising neighbourhoods and quality retrofitting
Retrofitting and prioritising the key areas of growth in our villages and rural locales is crucial for meeting the dual challenges of community and climate resilience.
This session explored delivering quality design and sustainable growth through the key rural public sector institutions. Read a summary of each speaker's talk or the Q&A highlights. You can also watch a full recording of the session.
Topics and speakers
Community-led developments
Ronnie MacRae explained Community Housing Trust's work and talked through a community-led project in Skye that is taking a holistic approach.
Communities Housing Trust is a social enterprise with a place-based, bottom-up approach at its core. It supports communities, builds capacity and develops projects on behalf of communities and other partners.
Communities have a wide range of tenure choice, especially in smaller, more remote communities. Projects have included greenfield and brownfield sites, and conversion of empty buildings.
All its projects are infused with the 20-minute neighbourhood principle to provide as many services as possible for maximum community benefit. This helps promote economic growth, especially in the circular economy, as well as local materials, skills and services.
Exemplar project: Glendale, Skye
A community-led exemplar project that looks at improving the environment by repurposing, renovating, and recycling materials. The project is a way of exploring:
what regulatory changes and physical changes are required
the use of off-grid power
how to bolster local skills and businesses to strengthen the economy
It is an example of how a holistic approach can work effectively. It has five different affordable housing tenures, facilities that provide employment, and an outlet for 40 local producers.
Last thoughts
There are a lot of opportunities out there. More diverse and sustainable services are being delivered. The legislation and policy are largely in place. It is now down to how the multiple different agencies interpret that policy and use it better. We need to reduce the silo effect.
Developing a 100-year view for housing in rural communities
Jennifer Challinor spoke about The Crichton Trust's whole-place focus and how it is applying that to one of its housing sites.
The Crichton Trust is responsible for the management of The Crichton in Dumfries in South West Scotland. The trust is on a journey to think about how the estate has as vibrant a future as possible. It is focused on the wellbeing of people, place and planet.
The trust team has been looking at a variety of challenges including:
getting to net zero as a place
focusing on a wellbeing economy
ensuring rural communities are not left behind in the fourth industrial revolution
Ladyfield housing site
For the Ladyfield site, the team is looking at how the community there would link to Dumfries and nearby rural communities, support Dumfries town centre, and be as healthy and vibrant as possible.
It is also working closely with local bodies to develop a low carbon neighbourhood energy network. The organic partnership is breaking down silos and building on the trust's ecosystem of partnerships. It sees this ecosystem as essential to reaching net zero.
An innovative community
In a small and close-knit rural community things get done quickly, which fosters innovation. While there are challenges in translating urban projects into rural settings, the community can learn from what others are doing in rural areas around the world.
Innovation in building homes
Lynsey Brydson talked through four projects that address what we build homes from, the skills we need to build them, where we build them, and how we support the workforce.
Construction Scotland Innovation Centre (CSIC) is one of Scotland's seven innovation centres. CSIC looks at mainstreaming innovation that accelerates the built environment transition to net zero.
What we build homes from
Transforming Timber looks at homegrown mass timber within Scottish construction. The industry has not until recently been able to use Scottish timber. But a collaborative research project with universities and industry has proved that drying timber to a certain moisture content makes it suitable for construction.
The skills we need to build homes
We need skills to build energy efficient homes. The Low Carbon Learning project helps the workforce develop skills in Passivhaus and EnerPhit (the retrofit equivalent of Passivhaus).
The project runs 200 face-to-face training sessions. To support people in rural areas, there are 500 online places. The project's next iteration will take training rigs around rural colleges to help upskill the workforce.
Looking after the workforce
As well as having a skills shortage in rural areas, we do not have enough labourers and construction operators. Looking after the workforce we have is very important.
Exoskeletons are helping to reduce the number of musculoskeletal injuries and improve mental health.
Building communities informed by good data
Good data can inform where we build communities. It can find the optimal place to build homes, and the optimal place to put a school or doctor's surgery in existing developments.
Q&A highlights: session 2
What are the positives of consortiums and pulling resources?
One of the challenges in rural environments is getting customers big enough to encourage people to create the supply chains. The industry can't justify that investment unless they know there is a pipeline. Collaboration can achieve economies of scale that might otherwise not be possible.
Does Scotland provide enough training?
There are not enough people coming into the workforce. To make things happen young people are needed.
There is a definite gap between what's being taught and what skills are needed. It's not just at apprenticeship level or third-level education. This needs to start at secondary school.
The Funding Council has launched pathfinders on how education should work in the future. Skills Development Scotland is also looking at revamping the framework.
There are a lot of exciting opportunities for youngsters coming into the work sector. And a lot of good stuff coming through education facilities.
What do we do about "black-window houses"?
They are called that because there are no lights on inside. It's not just about self- catering accommodation, but also homes that are only occupied part of the year.
To some extent, the more desirable places are, the more likely this is to happen. Community models of ownership will help to prevent "black-window communities"
Last thought
We need to be mindful of the skills gap. We know where we need to get to, but how we get there is by learning from each other and trying different ways of recruitment in rural communities. The reality is that learning needs to take place there.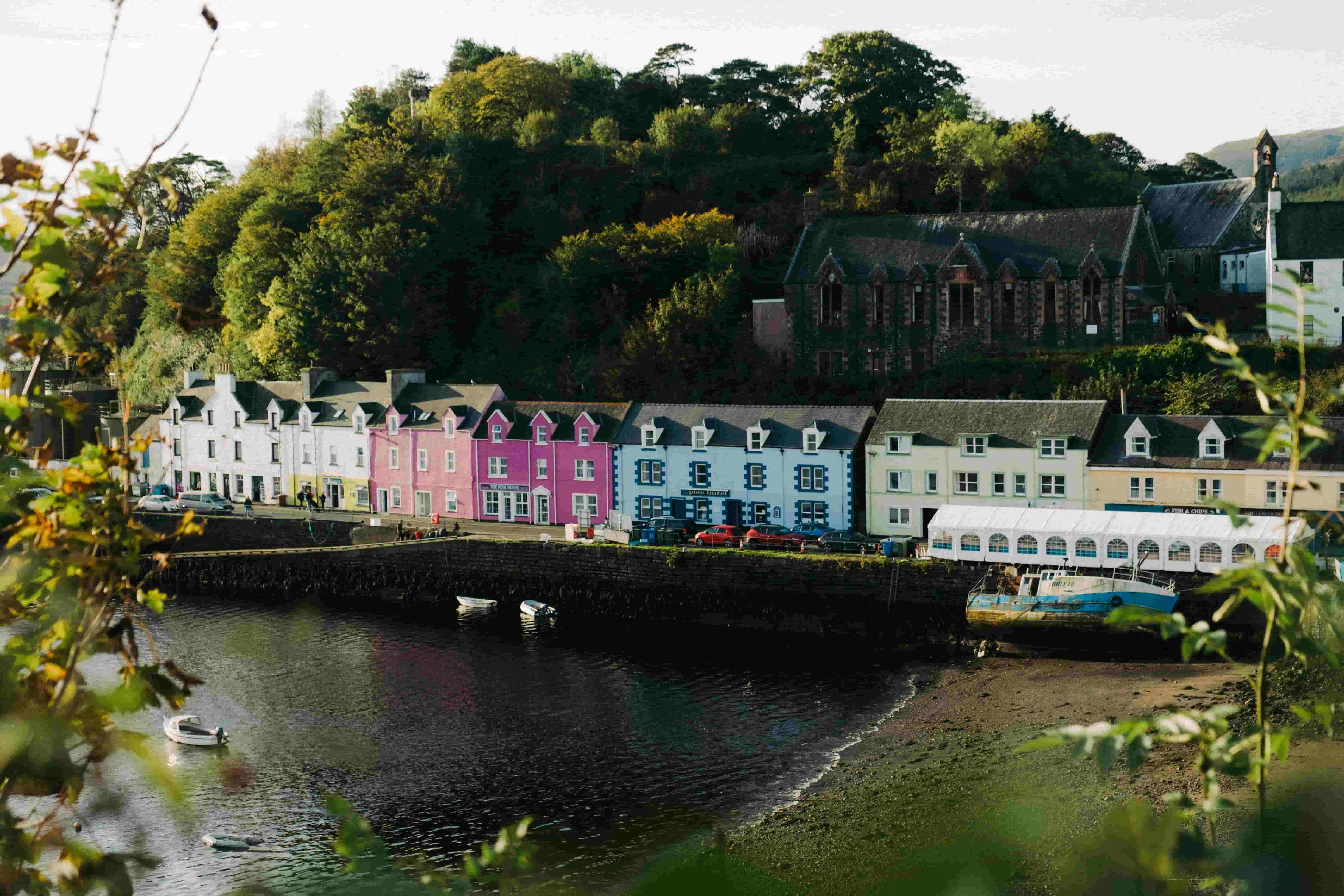 Session 3: Investments | Smart investments, inclusive growth
How is the public sector enabling inclusive growth? This discussion looked at how our rural institutions harness their data resources and collective knowledge for climate resilient, community-centred regeneration and investment. Read a summary of each speaker's talk or the Q&A highlights. You can also watch a full recording of the session.
Topics and speakers
Analysing government plans for investment in rural areas
Professor Mairi Spowage outlined the institute's recent analysis on the UK Government's and Scottish Government's plans for investment in different parts of the country. She looked at some of the policy approaches, and the context it sets for investment in rural areas.
Following the spring statement, the economic and fiscal outlook is difficult, and it impacts the challenges and opportunities rural economies face.
Challenges of demographics and policy
The institute focuses on the demographic outlook and related challenges like:
decarbonising our economy, which brings challenges in rural areas
tackling poverty: Rural disadvantage presents very differently from urban deprivation
Replacing EU structural funding in rural areas
There is still a lot of uncertainty about how policies like levelling up and community renewal funds will work. What will be the implications for strategic investment in rural areas?
We do not want challenge funds from different local authorities to undermine the benefits from strategic regional investments. This is particularly in relation to joined- up infrastructure.
Supporting rural economies
There is a shortage of affordable housing, particularly for young people. And while there are opportunities in decarbonisation, we need to address the skills shortage.
The public sector overall is going to have to get smarter about how it is spending money to ensure we get the maximum return on investment for the future of rural economies.
Coordinating investments with our communities
Scott Dalgarno showcased work from Highland to illustrate a place-based approach and the delivery of the Place Principle.
Highland Council has taken an outcome-based approach for their local development plans. This is to ensure a strong framework for how partners work together for the future of places.
The Place Principle is central to the partnerships. Most recently it has been applied to the Skye and Raasay Future Project in collaboration with Architecture and Design Scotland.
This project helped translate and apply all those high-level outcomes for the future of Highland to Skye and Raasay. It was about having plain-language conversations with people closest to their community who know the priorities.
Communities have prepared their own place plans, such as Northwest 2045. The council is also trying to apply that place-based approach to the city context.
The council has been able to formalise that in its corporate place-based framework. This approach helps it consolidate different plans and investment strategies for the future.
It changes the dynamics of how the council is perceived and how partners work together towards collective goals and responsibility for the future.
Summing up, Scott said: "The Place Principle can be quite powerful. It can encourage and it can empower communities. It's my hope that it can lead to much greater transparency on how councils, partners and all communities get things done. Greater clarity on that can only mean positive things and working together."
Built heritage investment: Prioritising local needs
Russell Whyte spoke about the challenges and opportunities that face traditionally built buildings.
Scale of opportunity
Scotland has 47,000 listed buildings and 8,000 scheduled monuments (nationally important sites). Across Scotland there are more than 33 million square metres of space in traditionally built buildings. These make up a fifth of residential stock and up to a quarter of employment space.
But the data for rural Scotland could be better. HES, which manages 336 properties on behalf of the Scottish Government, would like to work with local authorities to improve that data.
Solutions for traditionally built stock
At the planning level, HES engages with master planners and authorities with funding, to find the best solution for traditionally built stock.
Developers will increasingly use employment forecasts to try and justify new build. HES is exploring what that means for reuse and adaptation of existing building stock.
Value of heritage buildings
Heritage buildings:
drive tourism, which in turn provides employment in rural areas
protect ecosystems, habitats, and biodiversity that new builds can harm
provide green space for physical exercise
help reduce social isolation with facilities like cafés within walking distance
Case study: Bridgebuilding partnership
The TV series Outlander boosted Doune Castle's annual visitor numbers from 10,000 to 150,000. While beneficial to the local economy, it created problems for local infrastructure. As a solution, HES worked with the local council, Visit Scotland, and the community to build a bridge that linked heritage areas with community areas in the town.
Case study: Dumbarton Gateway project
HES is working with local partners to create a trail of attractions. This is to encourage large numbers of visitors to move through public areas and get them to shops without inconveniencing local areas.
Q&A highlights: session 3
One of the benefits of European funding was that it was consolidated. How much will splitting it up impact rural economies?
Mairi Spowage: It currently looks pretty chaotic. Local authorities may have to compete for funding, but cutbacks have eroded their economic development departments.
This is not intended as a political question: There seems to be a divergence between our focus on place and national policy approaches, for example on immigration. How will we deal with this?
Mairi Spowage:
It is a huge challenge. In the last 20 years all our population growth has been from migration, some from the rest of the UK but much of it from EU states.
A lot of people have moved away from rural areas, and from the west, towards Edinburgh. There are huge challenges when you consider how we want to meet our ambitions for our supply chains and economic opportunities.
But these are projections. Let's not make them self-fulfilling prophecies. The Scottish Government has limited scope in relation to immigration policy.
With better, more affordable housing we can stop some of these trends. Focus on our young people and maybe attracting people from the rest of the UK.
Russel Griggs: Just to keep our population demographic the same in South of Scotland, we have to bring in 800 new working age people every year.
Comment: Qualities of place provide opportunities for people and contribute to the visitor experience. With onshore wind and woodland expansion, two important tools in the journey to net zero, we need to strike the right balance.
There are planning frameworks to help guide these, but maybe these are not perfect. There needs to be an acceptance that there are limits to how much this can be rolled out. But equally, opportunities may arise where those benefits are more widely shared.
Header image credit: Richard Carman