This set of case studies is for teachers and learners looking to improve their learning spaces. They can use them to work together and find the best solutions.
Read on to learn about the Tests of Change process, which helps gradual improvement in the learning estate, and see it in action at six primary and high schools.
We commissioned the Shared Learned Spaces research team at University of Edinburgh to undertake research and develop these case studies based on our Tests of Change projects.
This page covers: 
the process in action at six schools, including 'experiences and outcomes' met, in a series of six case studies
Tests of Change process 
With our process called Tests of Change we aim to develop a culture of testing. This helps inform approaches to how to design and invest in learning spaces.
The process places learners and teachers at the centre of decision making. Proposed changes are informed by place-based analysis and evidence to enhance learning and teaching environments.
The main stages of Tests of Change
Outcome planning: Consulting with school leaders and teachers to set the scope of change and find issues and opportunities.
Testing solutions: Workshops called 'space hacks' that involve learners and teachers testing new designs for learning spaces.
Evaluating impact: Highlighting findings from the space hack to help inform investment opportunities.
The tools we use
These are designed to challenge users and to provide them with principled ideas for change.
They are organised into three broad groups: symbolic, physical and digital tools. They are flexible and can be used independently or together.
Symbolic tools: a set of visual symbols to ensure design principles are accessible to everyone, especially the learners.

Physical tools: materials like cardboard boxes, Lego and Kapla that learners can use to apply design principles.

Digital tools: design software programmes like Sketch Up and Autocad Revit.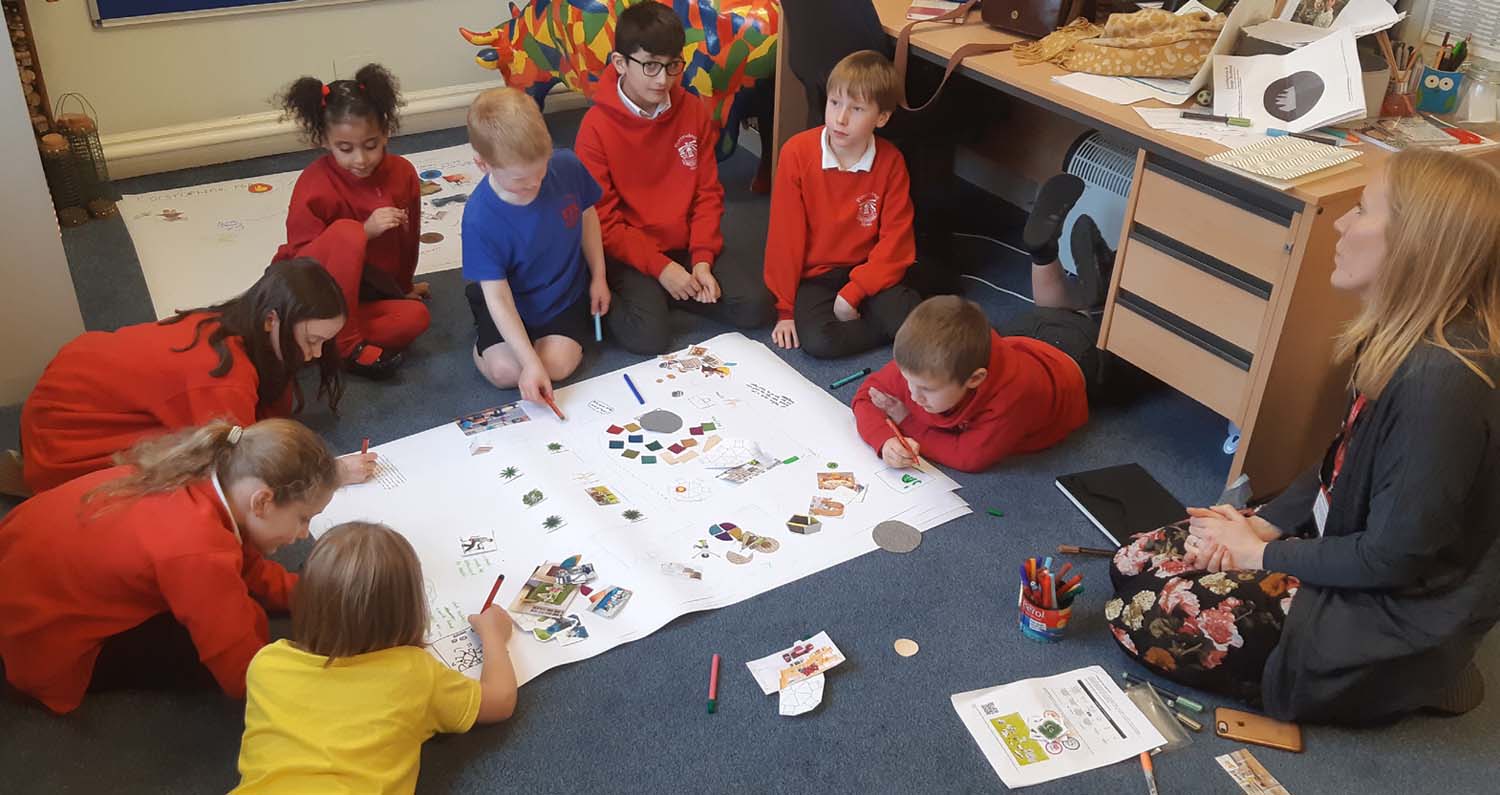 Tests of Change process: plan, do, act, study
What does the process include?
Tests of Change is based on an action-enquiry cycle: plan, do, study, act (PDSA). This four-step process encourages learners and teachers to be at the forefront of problem-solving and decision-making to drive change in their own learning environments.
The process include the following:
Plan: background and needs analysis
Consider what we want to achieve - our vision/values
Agreeing needs, priorities, spatial analysis
Scoping, selecting and mapping for change
Do: testing and exploring the tools
Exploring and selecting different tools and design plans in line with CfE and curriculum making
Initiating use of tools, exploratory phase, clear goals, projects, tasks and activities - Link to Es and Os
Clarifying timelines and phases
Study: monitoring and evaluating
Monitoring bespoke toolkit and defining benchmarks for evaluation across all projects and activities
Analysing and reflecting on data/experiences
Act: outcomes and next steps for sustainability
Reflecting and planning next steps, including going beyond the school (external sharing)
Designing the subsequent cycle for sustainability and expansion
Tests of Change is a collective approach to problem-solving with learner voice at the core. We have used the PDSA approach in presenting the following case studies.
Tests of Change in action: case studies
The following case studies focus on six schools that have applied the Tests of Change principles in redeveloping their learning spaces. The PDF contains which of the curriculum's 'experiences and outcomes' the learners met.