We've recently worked on several projects that have contributed to the whole-place collaborative approach to the regeneration of Alva.
These include the planning of Carbon Conscious Places, meeting the needs of an ageing population through a caring place and addressing health and wellbeing in Alloa.
In this case study, you can explore how we aim to meet Alva's housing needs whilst improving residents' health and wellbeing, eradicating inequality, adapting to climate change, and empowering the community.
What this page covers: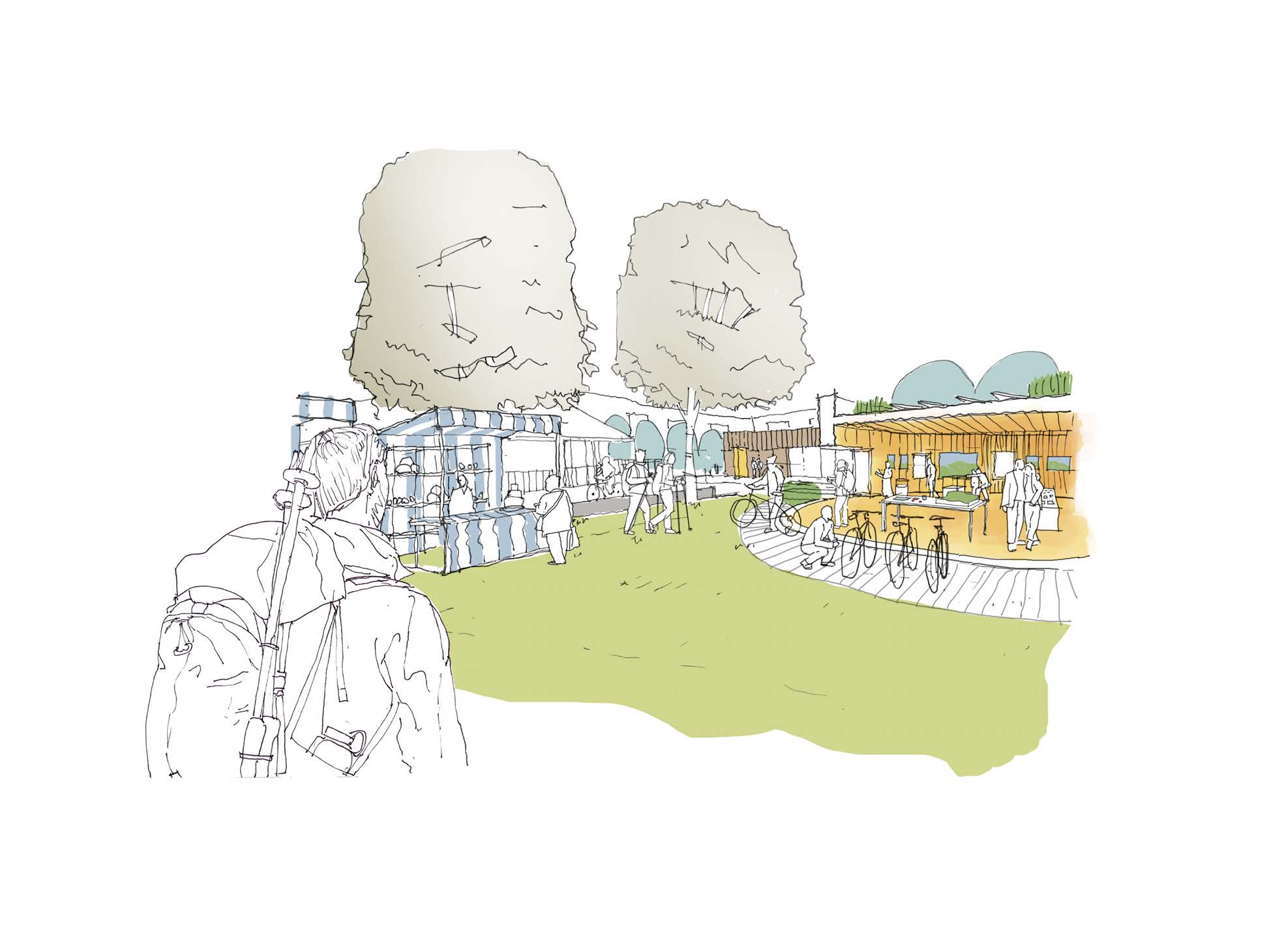 What's this project about?  
We have worked closely with the people of Alva and the local council to develop a vision for a safe and thriving town centre. 
The project takes a whole-place collaborative approach: working with the community and Clackmannanshire Council to understand what change is needed to improve Alva. 
This understanding is helping to guide a development brief that seeks not to solve one problem at a time, but instead to find a range of solutions that provide multiple benefits. 
Image credit: 3D Reid
How did we create a vision for Alva?
By using the Place Standard tool, we were able to conduct online consultations in early 2020. A shared vision for Alva was established in three stages:
Understanding the needs through an initial online Place Standard consultation to identify local needs and perceptions of the current physical and social characteristics of Alva
Mapping the issues through a second online workshop to review potential actions arising in response to the Place Standard survey through discussion and mapping
Setting priorities by working with a cross-disciplinary group of council officers to define a vision, prioritise action and define three potential scenarios for the regeneration of the Glentana Mill site
Who  were  involved?  
We led the pilot project and worked closely with Clackmannanshire Council, Scottish Futures Trust and the Alva community.  
We specifically worked with council officers, health professionals, teachers, members of the community and school pupils in focus groups. Some numbers for the initial online Place Standard consultation include:
92 members of the community (post lockdown)
49 pupils from Alva Academy (pre-lockdown)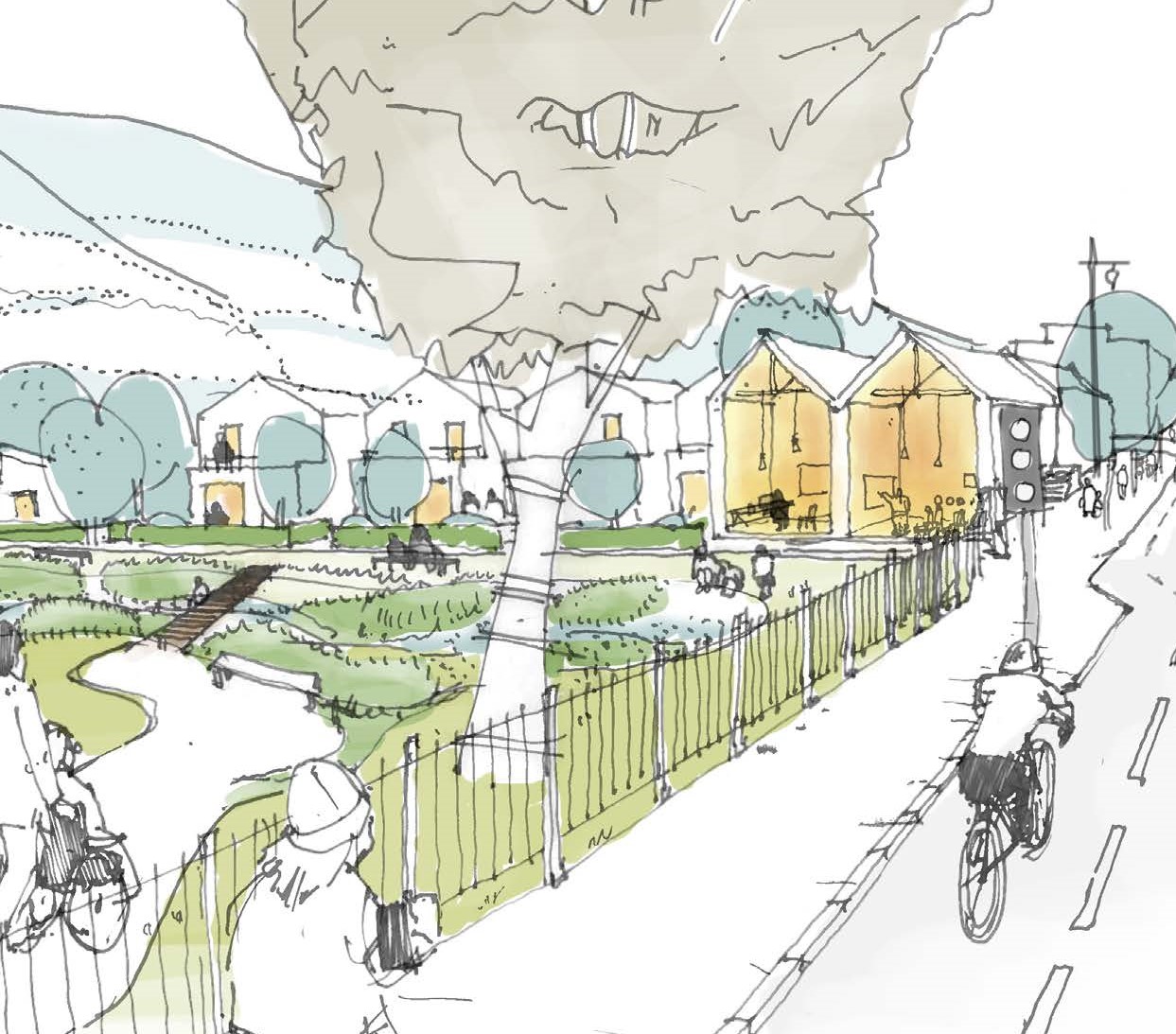 Community  and housing-led town centre regeneration
The project centres on identifying opportunities for re-use of a vacant site on the edge of the town centre occupied by an abandoned and derelict building – the old Glentana Mill.  
It explores different scenarios for how to regenerate the site for a mix of different uses including housing, workspaces, an active travel hub, and a health centre.  
All ideas are about understanding the needs of the place and the benefits development can bring within the context of physical, social and economic regeneration of the town. 
Image credit: 3D Reid
What are some of the existing problems  identified by the community  in  Alva? 
In mapping issues in the second stage of the project, we found the following challenges the community were facing in Alva:
Cars dominate the town centre with few pedestrian crossings, making walking and cycling difficult. 
Young people face an uncertain future with few economic opportunities. 
Local healthcare facilities are under pressure. 
Getting around is difficult and unsafe for vulnerable groups. 
Local bus services are unaffordable and inconvenient. 
There is a lack of new, good quality, energy-efficient and affordable housing.
Old and derelict buildings give locals and visitors a negative impression of Alva. 
High business rates discourage a vibrant local economy. 
What are some of the potential  future  benefits  of good placemaking?
The people of Alva can...  
get around safely and easily with walking and cycling routes through the town, sustainable transport, and better access for the mobility impaired. 
make the most of the town's green spaces with attractive outdoor areas for children to play, community allotments, and easy routes into surrounding nature. 
lead healthy, enriched lives with better housing and enhanced community, enterprise and health facilities. 
feel a sense of belonging with the preservation of local heritage and natural history and with the repurposing old buildings. 
ensure their public spaces are sustainable and resilient by working closely with local service providers to maintain them.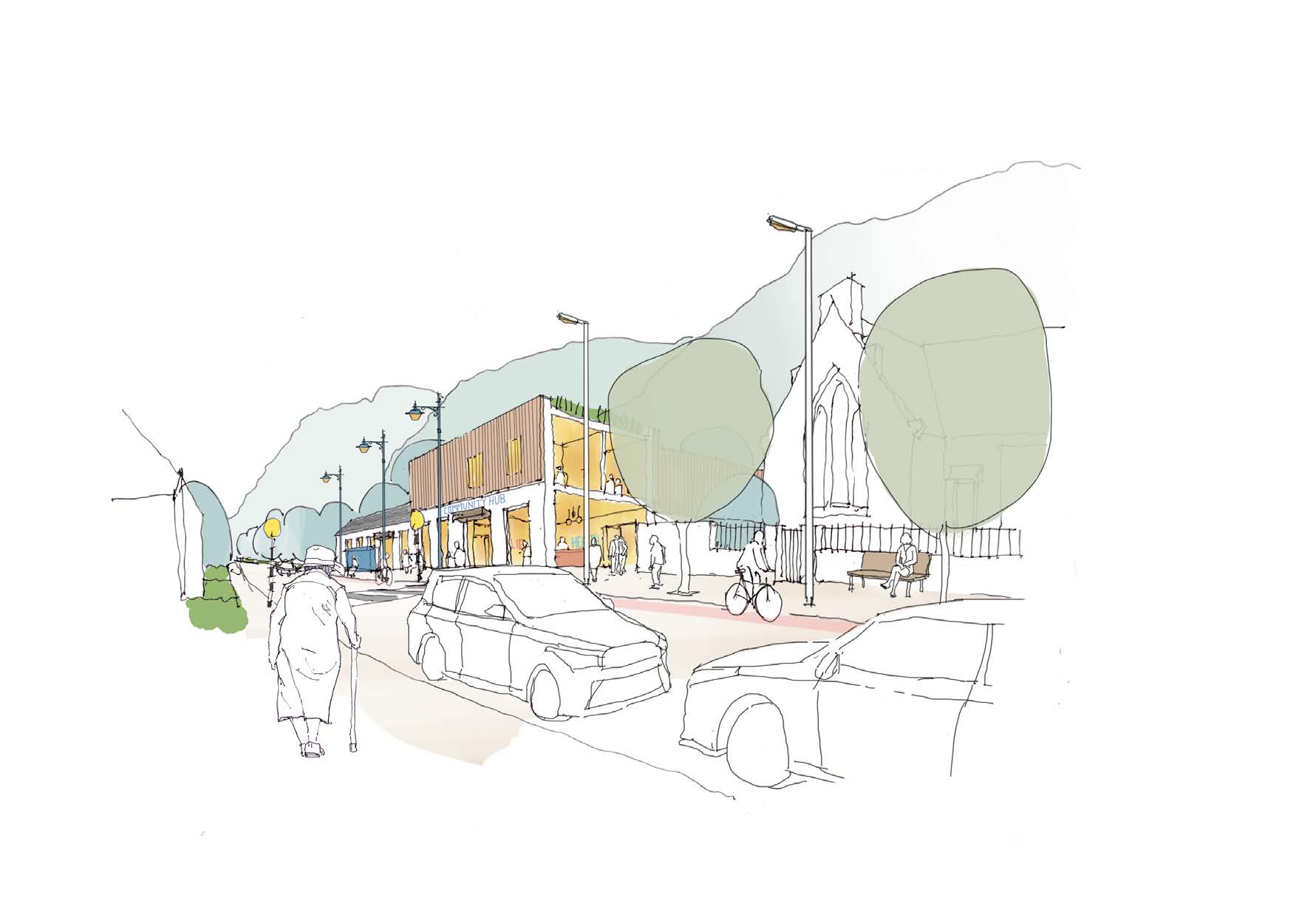 What's  next?  
This project has tested the role of collaboration in providing a 'whole place' brief and a catalyst for town centre regeneration. It's a pilot project for local authorities and communities across Scotland. 
The report provides a toolkit for the regeneration of Alva with actions for a range of stakeholders such as Clackmannanshire Council, NHS Forth Valley, Alva Community Development Trust, businesses, and residents.  
We will further support the work alongside the Scottish Futures Trust as the project develops.
Image credit: 3D Reid
Relevant resources for Alva Pathfinder
We have additional resources available from the Alva Pathfinder project. This includes a toolkit and the Place Standard survey results.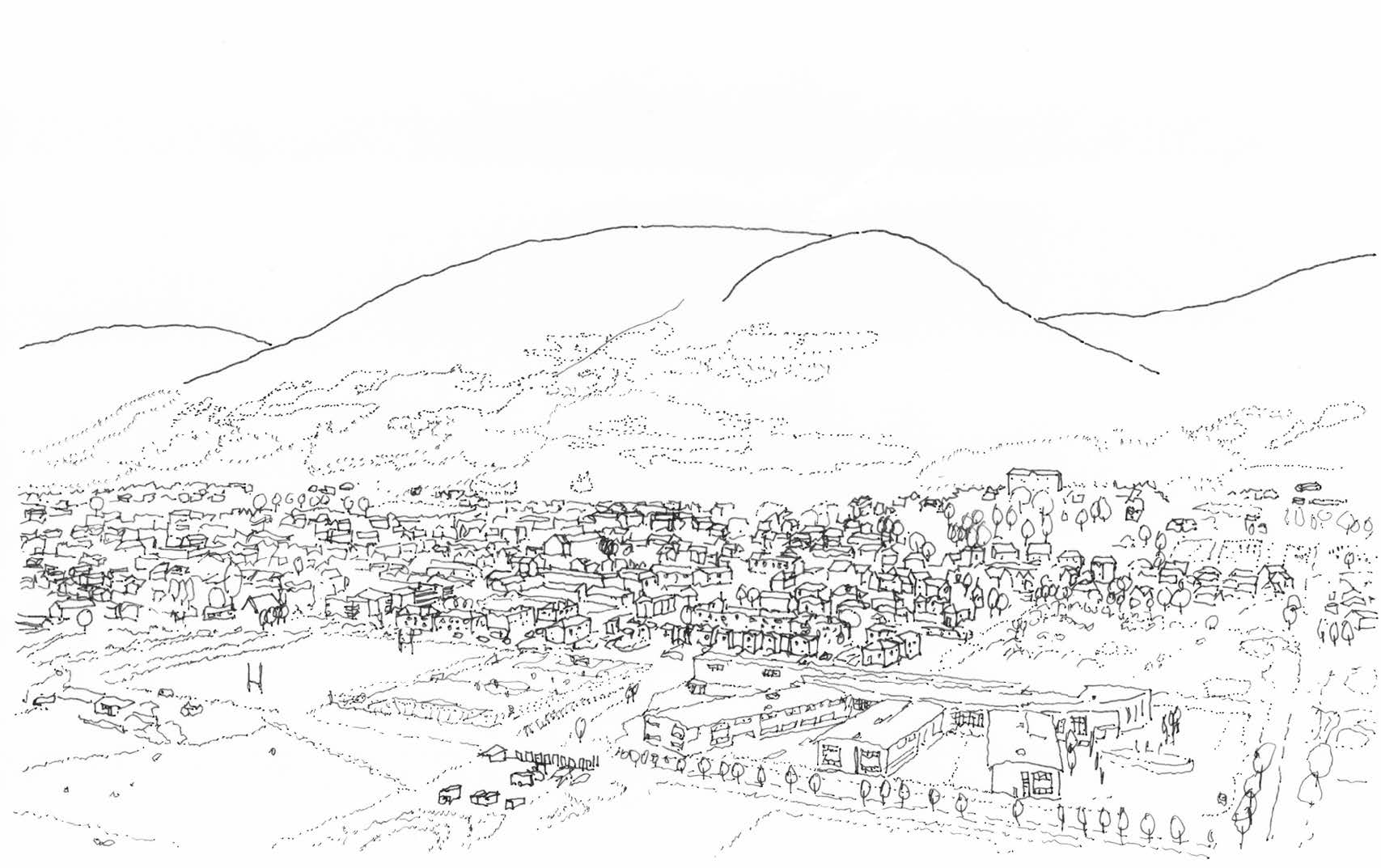 Alva Pathfinder: application of the Place Standard tool
Read this report for a full run down on how we applied the Place Standard tool for the regeneration of Alva.
Read report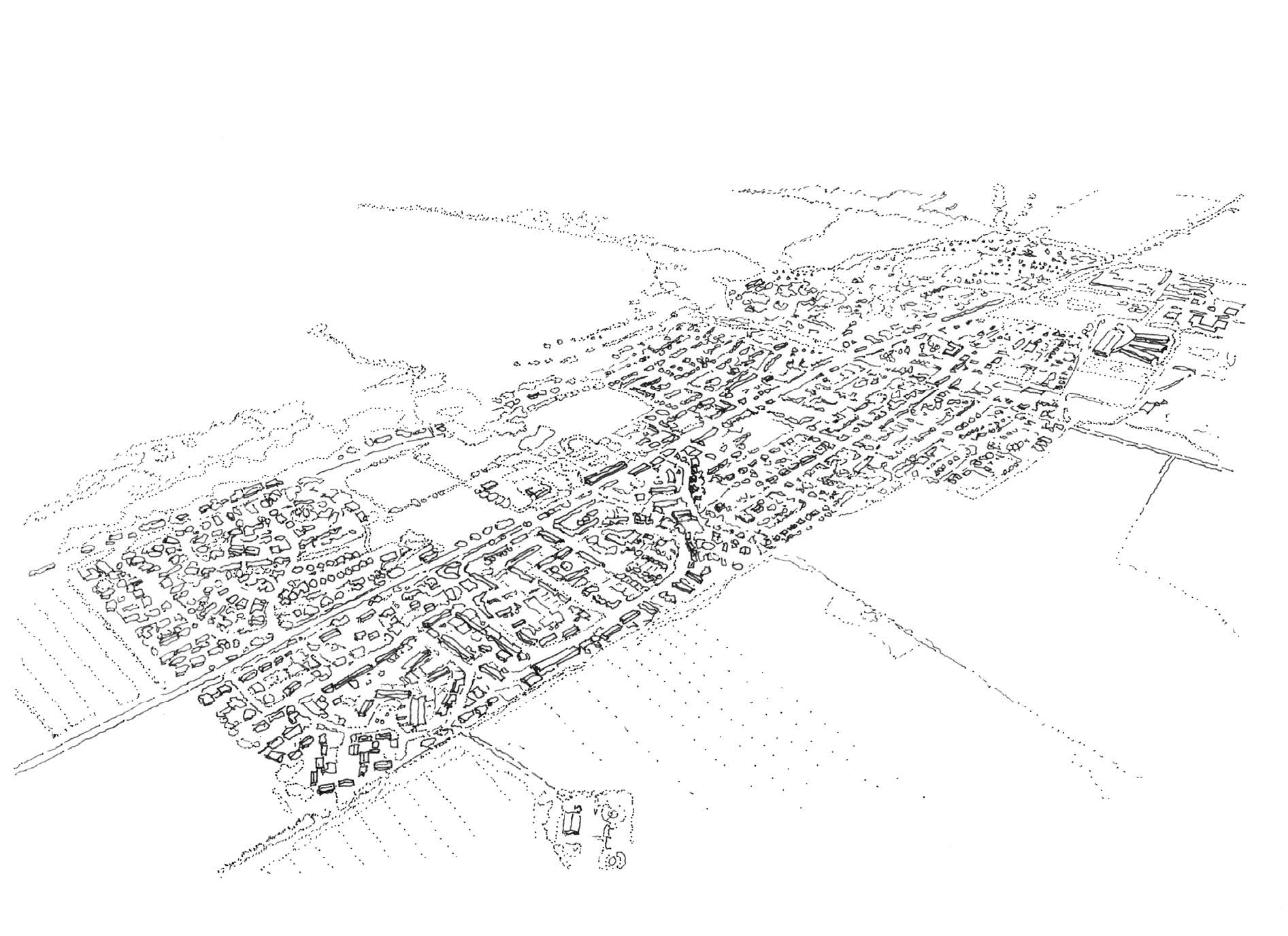 Alva Pathfinder toolkit
Read this toolkit to gain a better understanding of the recommendations and actions put together for the Alva Pathfinder project.
Read toolkit
Did you find the content on this page helpful?
Thank you for your feedback