We are building a conversation around the ten principles of a caring place. In this blog Anne-Marie O'Hara, CEO of Norton Park, writes about repurposing a building to provide care services. This relates to principle five: re-purposing and integrating technology.
Repurposing Norton Park: caring place
An Architecture and Design Scotland event in September 2018 asked the question: 'how we can use or design our buildings and places to better care for each other?' Being in the business of running a place that was specifically set up to care for carers, I had to ask myself the question: 'how caring a place is Norton Park?'
Norton Park is located just off Easter Road, Edinburgh. It is a shared office space for the third sector, housed in a renovated school building. Event, meeting and conference facilities are provided in an adjacent renovated church. It is home to 20 charities employing 350 staff and welcome about 1,500 visitors every month. Many staff and service users have a range of additional needs, which we strive to cater for.
Norton Park arose from the problem many charities were experiencing in the early 1990s of finding affordable quality office accommodation. It aimed to provide professional, fully serviced offices at a rate charities could afford. In addition, having many small charities under one roof gave an opportunity for sharing resources, networking and forming partnerships.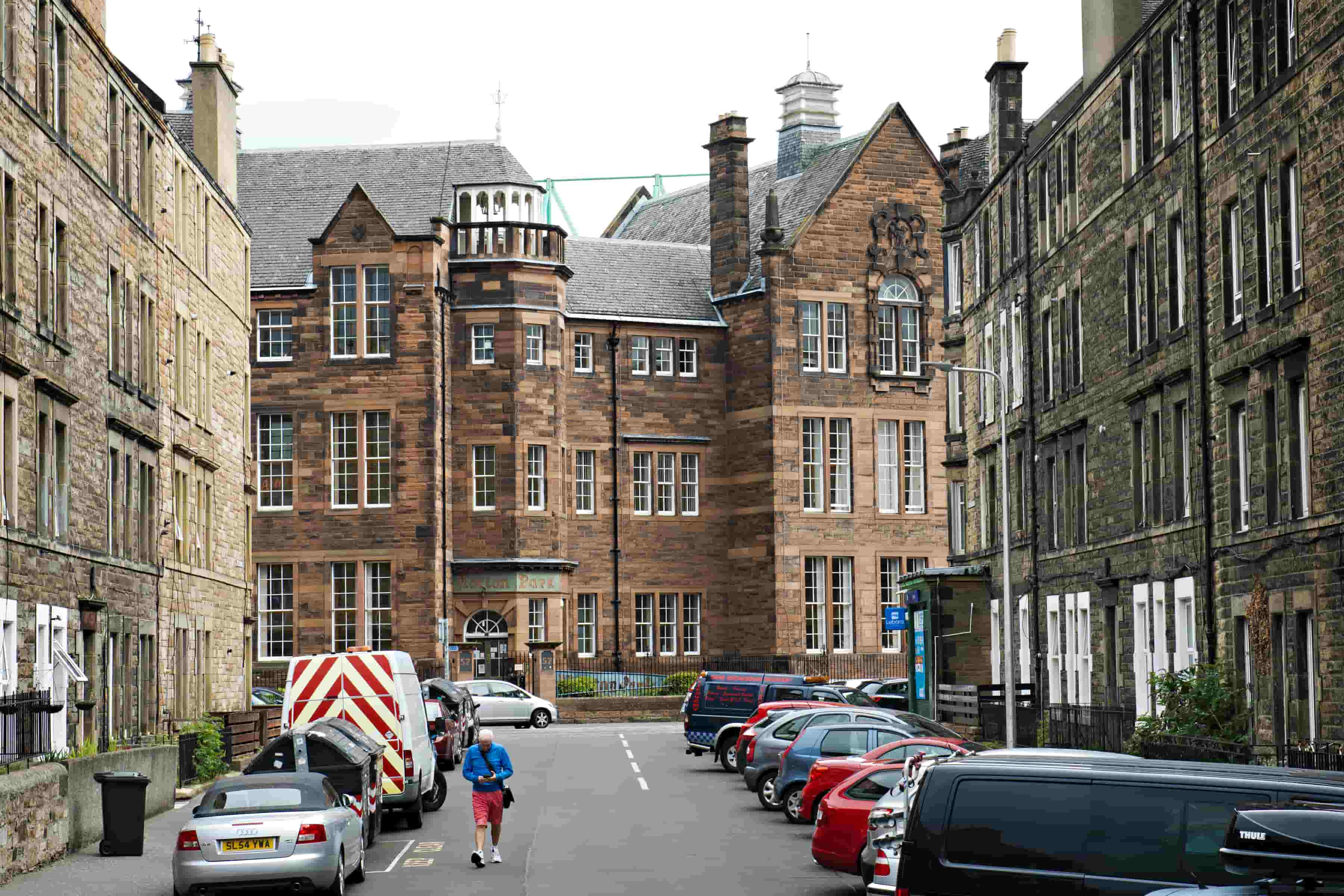 A good place to be
In setting up the facility, there was a strong sense of social purpose. In addition to being viable, environmentally responsible and fully accessible, we wanted to demonstrate a strong social purpose. Our vision remains 'Norton Park is a good place to be'.
Social inclusion
The community suffers from many problems associated with social exclusion. We wanted to use our building to help. The approach has been to consider the social, economic and environmental impact of all our actions and seek to maximise benefits to the wider community. For example, we will always strive to buy our goods and services 'socially or locally' using businesses employing people on a living wage.
Environmental care
Norton Park won awards for its 'green' design and was seen at the time of its conversion as a flagship environmental project. We continually seek to reduce our carbon footprint using building management systems. Sustainable transport and recycling are also encouraged: everything from food to office equipment and even staff!
Accessible and inclusive
An aim is to be fully accessible and financially inclusive. The pricing structure ensures that the client pays what can be afforded with different rates for private, public and third sector. Any profit from our office business is used to subsidise community use outside office hours.
Norton Park comprises two well-known landmark buildings in the community. When their original use was over, we converted them in an environmentally caring way for use by charities to provide services for those in need.
Third sector or local businesses are employed to run our enterprise and welcome local people to enjoy our facilities out of hours. It is operated on a not-for-profit basis and has remained viable for over 20 years without any subsidy or grant. We strive to be a caring place and always seek new ways to run our business for the benefit of our people.
About the author
Anne-Marie O'Hara is the CEO of Norton Park. The centre comprises shared offices and a modern, fully accessible conference, meeting and event space housed in beautiful historic buildings near the centre of Edinburgh.
Header image credit: Albion Trust
Share your story
If you would like to share your knowledge and experiences of what it takes to design caring places, get in touch.
Get in touch