We have gathered thoughts on town centre living and a caring place. These conversations touch on our ten principles of a caring place. Anna Roberts, a landscape architect, practising in Glasgow and Cairngorms, was awarded the Mark Turnbull Travel Award from the Landscape Institute Scotland to travel to Sweden and Japan to learn more about urban design for ageing. In this blog, she writes about the city of Toyoma, Japan.
Super-ageing societies
Japan and Sweden are currently transitioning into super-ageing societies, as a result they are ahead of the curve in creating design solutions for ageing users. In travelling to the two countries I found examples of design for ageing that considered more diverse project types across the scales of the built environment from city planning through to small community projects.
Japan is increasing resilience in older age and sustaining a better qualities of life by implementing changes to the built environment now to encourage physical activity and social interaction in newly retired people. In this, and the next blog post, I'd like to explore two comprehensive schemes - one that began at a city-planning scale and now influences all aspects of design in the city of Toyama, the second is a bottom-up urban design development of Sugamo Jizo-Dori in Tokyo Japan.
Toyama, Japan
Toyama is a city on the west coast of Japan. In 2007 the population of the city was declining and the average age of inhabitants was increasing significantly. These factors created economic issues for the city and public facilities and transport were eroding as a result of lack of investment, creating an over-dependence on cars. During the same year officials of the city decided to tackle the issues of ageing populations head-on using it as an opportunity to restructure the city to better serves its residents.
Compact city strategy
The restructure of Toyama was based on a 'compact city' strategy, aiming to quell the sprawl of the city and the dependence on private transport that was leading to isolation for older generations. Three stages of development guided Toyama's restructure:
to revitalise public transport
to build or relocate cultural facilities and services along public transport lines
revitalise the city centre
Transport analysis
Toyama planners analysed the existing transport networks of the city and the distribution of:
elderly residents
single elderly residents
From this, they determined key pathways for a new Light Rail Transport (LRT) system. The LRT connects to the national Shinkansen network of trains and local bus routes, it also allows for 'flat surface' access where the platform and vehicle entrance are completely level, easing mobility issues.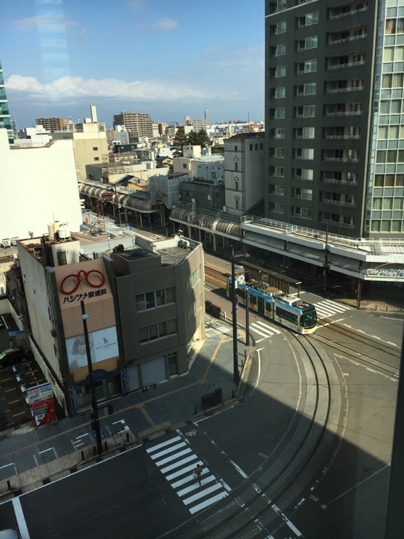 Safe, secure and comfortable
Between LRT stops the local authority redesigned the streets to create a 'safe, secure and comfortable walking space to encourage outings on foot'. This was achieved by creating a system of linear and pockets parks, providing accessible toilets, level spacious pathways, encouraging the use of walking trolleys and adapted bikes/trikes, and increasing visual interest with sculptures and artworks exhibited from local collections.
By 2011 use of the LRT system had increased in elderly women by 45% and car use was down 10%, this continues to improve even further as the network develops a reputation for safe and reliable daily transport. For over 65s a day ticket costs 100¥ (the equivalent of around 70p) making the routes accessible and affordable for the majority of people.
Cultural and welfare facilities
The second aspect of Toyama's compact city strategy was to relocate cultural and welfare facilities along the new transport routes and revitalise the city centre. A new museum and city library has been constructed at an intersection of the LRT providing state of the art facilities for the city's residents.
Further facilities include medical facilities such as the Kadokawa Preventative Care Centre and the Ikedaya Yasubei Shoten, a herbal medicine pharmacy with cafeteria that promotes healthy eating for the elderly.
Kadokawa Preventative Care Centre
The centre is focused on increasing the resilience of older people, to maintain physical activity and their health and wellbeing. It is centred on the use of hot spring therapy, in keeping with the local 'onsen' (Japanese hot spring) landscape and tradition. The centre also covers a wide range of care and advice to increase the independence of seniors and helping to prevent declines in health that result in the need to move to full-time care facilities.
The centre is housed in a now defunct primary school, as such these medical facilities create alternative uses for the infrastructures dedicated to schooling and childcare that were required during the baby-boom period.
Ikedaya Yasubei Shouten
A herbal medicine pharmacy in Toyama doubles as a community centre. Customers are greeted and counselled in a friendly manner in order to prescribe the right medicine. The shop floor also sells organic and locally grown food while the second floor serves affordable meals based on medicinal plants. This strategy helps to make organic and nourishing food easily available to older people and to raise awareness of the importance of healthy eating in maintaining their physical resilience.
While the pharmacy is based on a Japanese tradition of herbal medicine, there is something that could be learnt for Scotland, to create a space where people are able to buy good quality affordable cooked food, to be able to eat with others, learn about nutrition and the importance of eating well in later life with a comforting and welcoming atmosphere.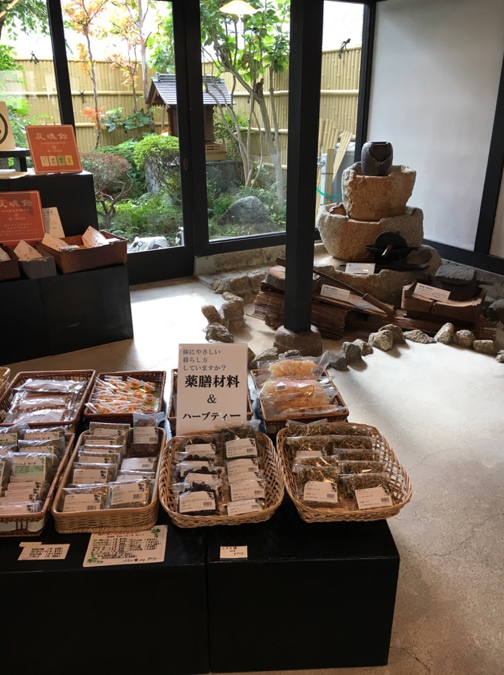 Pocket parks
The city has created a network of parks that are located approximately every 250m of various sizes. Each of the parks has seating, drinking water, shelter and accessible toilets, they also have suggested walking/running route maps of varied lengths to encourage people to get outdoors more.
The physical infrastructure of the city encourages the use of public transport, walking and socializing. It creates an environment in which it is easier to maintain physical health and to reduce isolation (key issues that affect our health and wellbeing in older age). As the preventative measures of Toyama concern public space and are freely accessible, the interventions also help to reduce the vast health inequities that face older generations.
Economy
Toyama took huge steps to turn an ageing population into an opportunity, and the improvement of the environment was the key way that this was achieved. Building on the programs undertaken in the city centre, the government leaders looked to the wider region of Toyama to find further opportunities. They discovered the local landscape was the perfect environment to grow a superfood and from this they developed a new industry and economy base for the town.
They sought to utilise the skills and knowledge of the retirees of the city, who are employed in the laboratories and factories that are essential to produce the product. The focus on superfoods also reinforces the healthy and sustainable image of Toyama.
Sustainable Toyama
Age specialist Professor Phillipson states 'an age-friendly city needs to go far beyond work, housing and infrastructure to take in global factors such as climate change and pollution, to which older people are particularly vulnerable' (2018). Following the success of Toyama's original plan in 2007, the local authority has gone on to develop an even more ambitious and wider-ranging strategy for resilience.
The updated strategy marks out a plan for climate, social and energy resilience and joins up to the 100 resilient cities international network. By summer this year Toyama has already begun to construct a system of rain gardens and rain water storage facilities in line with the 2017 plan. The new plan expands the remit of design for ageing beyond individual facilities and services to the need for a safe and sustainable environment.
About the author
Amber Roberts earned a doctorate from Manchester School of Architecture before practising as a landscape architect in Glasgow and the Cairngorms. In 2018 she was awarded the Mark Turnbull Travel Award from the Landscape Institute Scotland to travel to Sweden and Japan to learn more about urban design for ageing. Her interest in the subject stems from witnessing first-hand the limiting factor that (badly designed) environments played on her elderly grand-parents' health in their later years. She has since conducted research in Europe, Asia and America and hopes to promote the benefits of age-friendly design in creating greater health equity.
All photos by Amber Roberts.
All image credits: Amber Roberts
Share your stories on a caring place
We are developing and inviting a conversation on a caring place through our social media channels and on this website. If you'd like to share you knowledge and experiences of what it takes to design for a caring place, get in touch.
Get in touch