As part of the roll out of our new Corporate Strategy we are publishing a series of blogs to expand on the main themes. In this blog Jim MacDonald, A&DS Chief Executive, asks if we can re-use our way to net zero.
A report from the Royal Academy of Engineering urging us to stop knocking down buildings made headlines last September and rightly so – when a profession whose raison d'etre is to build things says stop, it is probably time to listen.
The report is the latest in a long line of similar reports. It highlights the extent to which construction is responsible for a substantial chunk of a building's whole-life emissions – up to 51% in the case of some residential buildings. Coming as it does in the lead up to the COP26 summit in Glasgow, perhaps this one will cut through more than its predecessors and prompt a sea-change in the way we think about and value what we build.
Sure some old buildings are draughty and leak heat like a sieve but these things can be addressed when the alternative is demolishing older buildings in favour of energy efficient replacements whose total carbon footprint is greater. That is as bad for the climate emergency as it is for the public purse.
Happily, there is a large body of evidence to show the benefits of re-use and retrofit – not just in relation to reducing emissions but also in economic, social and well-being terms and in relation to the identity of our places.
Transforming estates
One such examples is Park Hill in Sheffield. Here, developers Urban Splash and Mikhail Riches Architects are in the midst of transforming previously unloved council flats into homes and workspaces – something that would not have happened had earlier plans for their demolition and redevelopment not been stymied by the listing of the estate.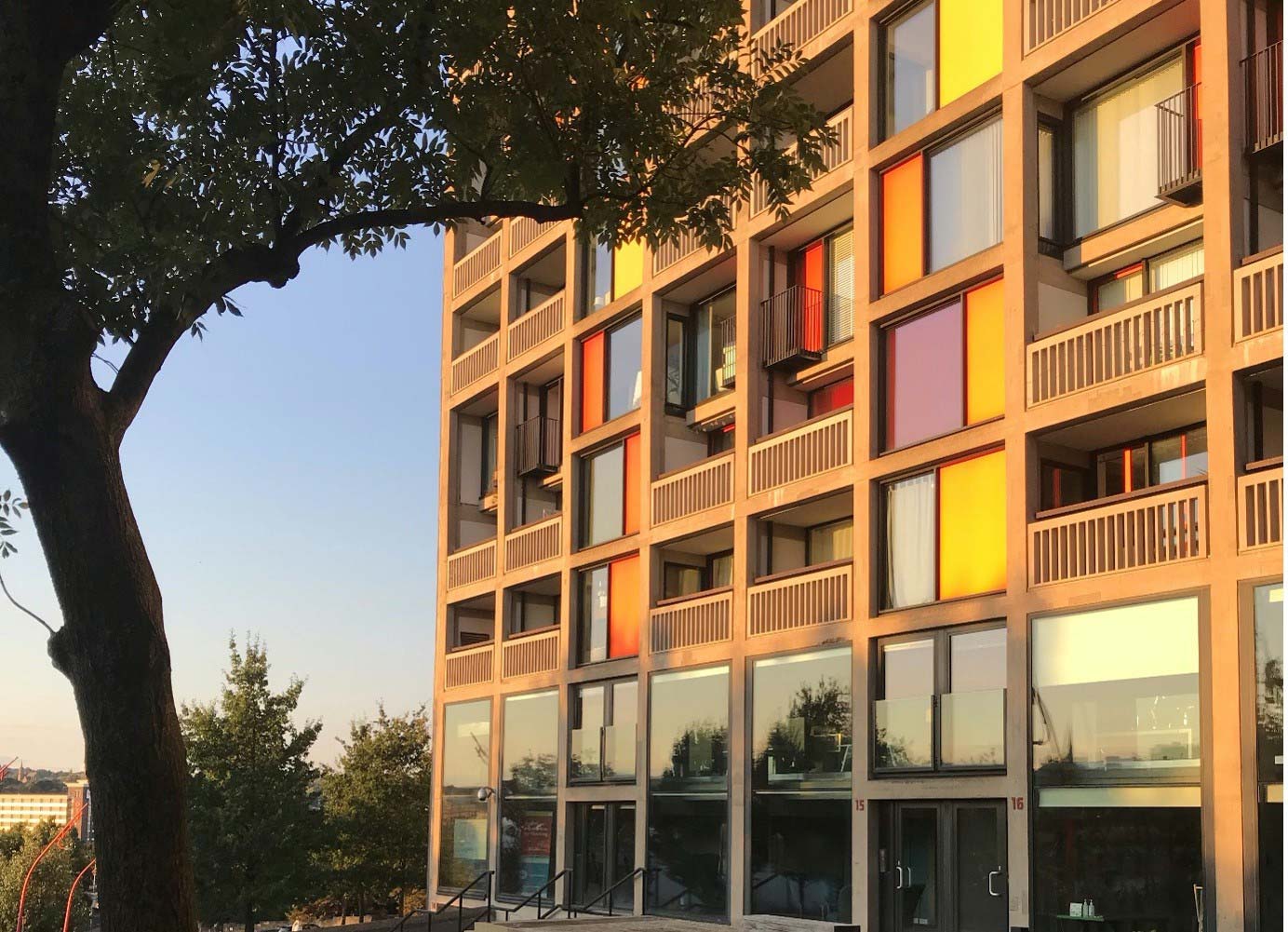 Park hill in Sheffield
While it is heartening to see the rebirth of Park Hill – in contrast to the fate of Robin Hood Gardens in East London and countless other similar estates around the country – for me it is essentially a story of failure. Failure to recognise the quality of the place, failure to invest in it and failure to consider the social consequences of such short-sightedness. The very success of the current venture underlines the importance of valuing built assets as just that – investments for the long term that should be looked after in everyone's interests.
Creating community: Midsteeple Quarter, Dumfries
Examples closer to home include the Midsteeple Quarter in Dumfries. This is a response to community-led consultation which uncovered a consensus amongst local people, businesses, groups and agencies.
A priority for a future Dumfries is a more diverse town centre with people living in the town centre and a mix of new businesses/shops, as well as culture, leisure and services. This short animation tells their story (left.)
Creating community: Woodside Multi-storey flats
Another example of re-use is that of the Woodside Multi-storey flats project by Collective Architecture for Queens Cross Housing Association. It explored the viability of retaining a series of three 1960s tower blocks in Glasgow's West End, and whether these might be refurbished to Passivhaus Standards. 
One of the key aims of the project was to mitigate fuel poverty for 800 residents and transform the existing housing into a desirable and socially sustainable place to live. The project was featured as an example in our Public Sector Client Forum event in 2020 and is captured in this video (right).
Re-use first
At Architecture and Design Scotland, we are determined to be a champion of the re-use first approach at all scales – from individual buildings to whole settlements. Working with our partners we are keen to share examples of what can be done and the benefits that accrue.
This includes everything from the strategic approaches, to promoting the use of materials and techniques which improve the energy performance of existing buildings, support a circular construction economy and move us closer to a zero-carbon future.
Reflecting on Park Hill, I can't help thinking that the current regeneration would not have happened without the building being listed. Which gets me thinking, in the face of the climate emergency do we now need to consider a presumption in favour of retention and re-use for all buildings? Just a thought.